3DS eShop to get DLC and demos
Accessible from PC, smartphones.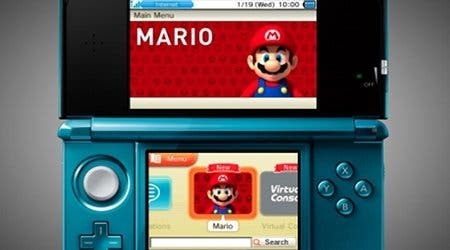 The 3DS eShop will be updated in November to allow DLC, demos and the ability to download content while in sleep mode, Nintendo has announced.
Company president Satoru Iwata revealed the new features in the company's latest financial results briefing, where he also laid out plans for Nintendo's next 3DS firmware update, too.
In this, Nintendo intends to make eShop content viewable via the web and via smartphones.
Iwata complained that the eShop does not have "a great affinity with the social media which are currently being used as a means to spread information".
"In other words," he wrote, "even if a software title receives an incredible review, majority of people will not know about it unless they access the Nintendo eShop with their Nintendo 3DS system."
"We would like to solve this issue by making the Nintendo eShop accessible via PCs and smartphones as well."
No timeframe was put on eShop browsing via web or smartphone. Iwata also warned that, "At the beginning, you will not be able to directly purchase software from your PC or smartphone."
That functionality will come eventually, "in the future", he wrote.
Until that time, you'll need to take a photo of a QR code at the Nintendo eShop using the camera on the 3DS. The 3DS will then open that page within the eShop.
"That function is already included in the upcoming system update for the Nintendo 3DS," Iwata clarified.
Nintendo's November 3DS update will likely arrive on 4th November. It will also add 3D video recording, a new messaging service named Nintendo Letter Box and fresh levels for the Mii Plaza mini-games.