2D fighting game Legend of Raven confirmed for PS4, Xbox One
With GGPO online play.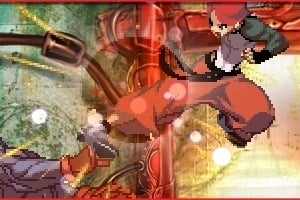 2D fighting game Legend of Raven will launch on PlayStation 4 and Xbox One as well as Vita, Nicalis has announced.
The game launches soon with online play powered by GGPO (Good Game Peace Out), the middleware used by many fighting games for near-lagless online play. The PlayStation versions include cross-buy and cross-play across PS4 and Vita.
Nicalis released a railer, below, that includes footage of the PS4 version.
Legend of Raven features eight hand-animated characters by King of Fighters artist Kotani Tomoyuki.