20 cancelled Star Wars games revealed
Disney registers domain for Star Wars: Attack Squadrons.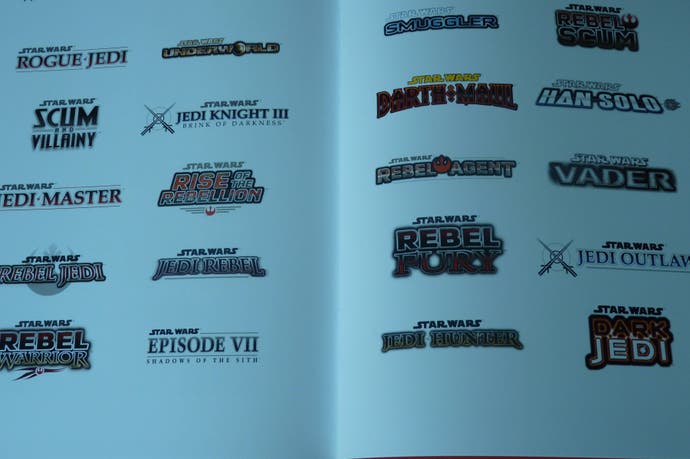 A host of cancelled Star Wars games were revealed in the LucasArts tell-all book, Rogue Leaders: The Story of LucasArts.
While published in 2008, the logos for 20 canned Star Wars projects is just now coming to light (thanks, AllGamesBeta). Interestingly, even then there was a tie-in for the unannounced-at-the-time Episode 7, planned with the subtitle Shadows of the Sith. A third Jedi Knight was planned as well, subtitled Brink of Darkness, but sadly never went anywhere.
The logos run the gamut from slick to silly. I'm particular fond of the golden era noirish logo for Star Wars: Scum and Villainy, while you just know that Star Wars: Dark Jedi would have been that series' Shadow of Hedgehog.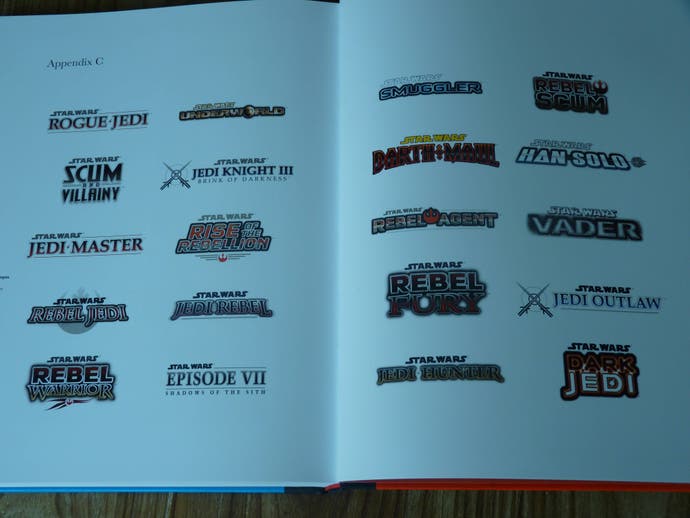 Curiously, Disney has recently registered 40 domains for a new Star Wars project that isn't on this list, entitled Star Wars: Attack Squadrons (thanks, Fusible).
Listed under LucasFilm, these consist of StarWarsAttackSquadrons.com, SwAttackSquadrons.net, and SwAttackSquadrons.org. We don't know if Star Wars: Attack Squadrons is even a game, as it could very well be a show, movie, theme park ride, or breakfast cereal, but suspiciously EA has owned the domain to the similarly titled Attack Squadron since 2000. It won't expire until March either.
Being that Disney has licensed its Star Wars titles to EA, it seems likely that this project is a game. Both BioWare (Knights of the Old Republic, Mass Effect) and Visceral (Dead Space, Dante's Inferno) are developing mysterious new Star Wars games, so this could be one of them.
I've contacted EA to see what I can dig up. I'll let you all know if I find anything.