16-bit Disney classics out now on PC
Aladdin! The Lion King! The Jungle Book!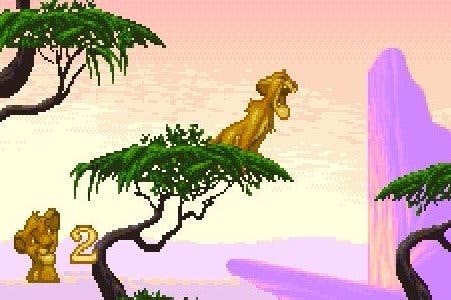 Back in the mid '90s, amid the glory days of the Super Nintendo and the Mega Drive, there were some cracking platformers based on Disney movies doing the rounds.
Now, over 20 years later, a few of them are back - revived on PC.
GOG.com has three of the best: Aladdin, The Lion King and The Jungle Book, DRM-free. They cost £6.29 each, or you can get all three for £14.07.
All three games are updated to work with modern operating systems while preserving the original graphics, GOG said, which means they retain the native 4:3 aspect ratio, with the rest of the space you'll see on widescreen monitors taken up by artwork from each game.
Westwood Studios' The Lion King was my favourite. I must have pumped at least 50 hours into its wonderfully animated gameplay on the SNES. Remember that bit - SPOILERS - in the movie when poor Simba's dad bites the dust? I loved that level in the game, recreated with a camera perspective that saw you control the desperate cub as he ran from the stampede towards the camera. Intense!
The Aladdin on GOG is the Virgin Games Mega Drive version. Capcom made the SNES Aladdin. Wikipedia tells me its designer was Shinji Mikami, who would go on to create the survival horror series Resident Evil. I think we can all agree that Aladdin is his best work.
The Jungle Book was made by Eurocom (remember them?). I didn't play that one. Was it any good?
Anyway, it's lovely to see these classic platformers revived for PC. I think I'll give The Lion King a go and cry all over again when Simba's dad dies.
Never forget.