You can finally change your PlayStation ID, but Sony warns of potential issues
North America now, Europe tomorrow.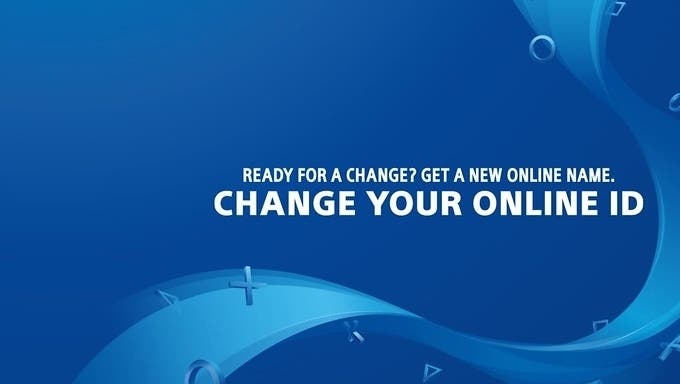 PlayStation owners can finally change their PSN Online ID - allowing you to at last get rid of that awful name you gave yourself when you first signed up years ago.
It's taken a while - years! - for PlayStation to enable the feature, far longer than on other platforms. But finally the wait is over. Well, almost. PlayStation's US blog states the feature is live today. Here in Europe, the equivalent EU blog states the feature will be live tomorrow, 11th April.
But the process may include some bumps on the way - and PlayStation has warned some older games may not be compatible with your change of name.
A "large majority" of the most-played PS4 games which PlayStation tested will work fine, Sony has said, but games originally published before 1st April 2018 were not developed to be compatible.
PlayStation has therefore compiled a long list of games it has tested which may have potential problems. Some are listed as having "issues" (your old name may show, PSN accounts may be unlinked from in-game accounts, game settings may be reset). Some are listed as having "critical issues" (you may lose in-game currency, progress, and/or user-generated content).
40 or so games tested fall in that first category of having "issues" - games like Killzone Shadow Fall, Assassin's Creed 4: Black Flag, The Last of Us, Titanfall 2, Warframe and PlayStation VR Worlds.
Just 10 games fall into the category of having "serious issues": Everybody's Golf, LittleBigPlanet 3, Disc Jam, Just Dance 2017, Onrush, Worms Battlegrounds, The Golf Club 2 and MLB The Show 14, 15 and 16.

If you choose to change your PSN ID, you can do so either via a PC or directly from your PlayStation 4.
On PlayStation 4, you'll need to head to Settings > Account Management > Account Information > Profile > Online ID.
On PC, you simply sign in via the PlayStation website and hit the edit button next to your PSN Profile in the menu.
You can't change your ID via PS3 or Vita. You also can't change your name if you have a child account.
Your first name change will be free. After that, you'll pay £8/€10 for each change, with a 50 per cent discount for PlayStation Plus members.
Reverting back to a previous name is free (these will remain reserved only for you), and you can display your previous name next to your new one for 30 days so friends see you have changed.
Will you make the change?