Yes, there's a new Robocop game!
But...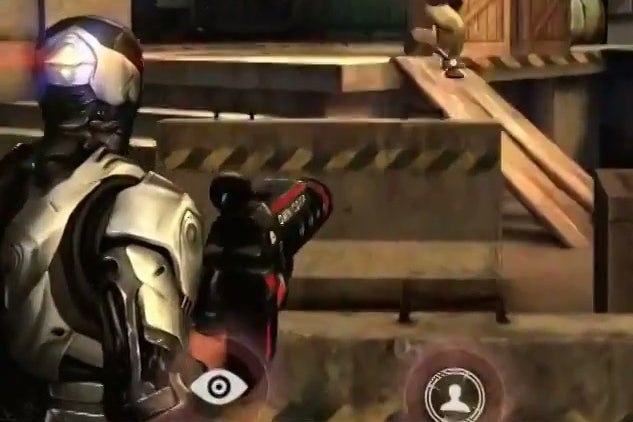 Remember the 1980s Robocop arcade game? Or perhaps you played the home computer and console versions that followed it? Maybe, if you really loved Robocop, you even played the terrible 2003 Robocop game for GameCube, PlayStation 2 and Xbox.
Now, in 2014, we have a new Robocop game, courtesy of freemium mobile specialist Glu. It's the official game of Robocop the remake movie for mobile devices!
"In 2028 Detroit, when Alex Murphy, a loving husband, father and good cop is critically injured in the line of duty, the multinational conglomerate OmniCorp sees their chance for a part-man, part-robot police officer," reads the official blurb.
"Join the OmniCorp program to become RoboCop, the ultimate law enforcement officer! Battle human crooks, robot enemies and learn how to defend the citizens from the corrupt streets of Detroit."
This new Robocop game is a third-person tactical shooter, and in it you get to fight barking mad robot dog thing ED-209, among many other baddies.
Of course, this being a free download, expect in-app purchases. You can upgrade weapons and your suit with new tech.
The iOS version is out now on the App Store, with an Android version due out later this month. Check out the trailer below.