Yandere Simulator picks up publisher, developer guarantees completion
TinyBuild to help get the game out the door.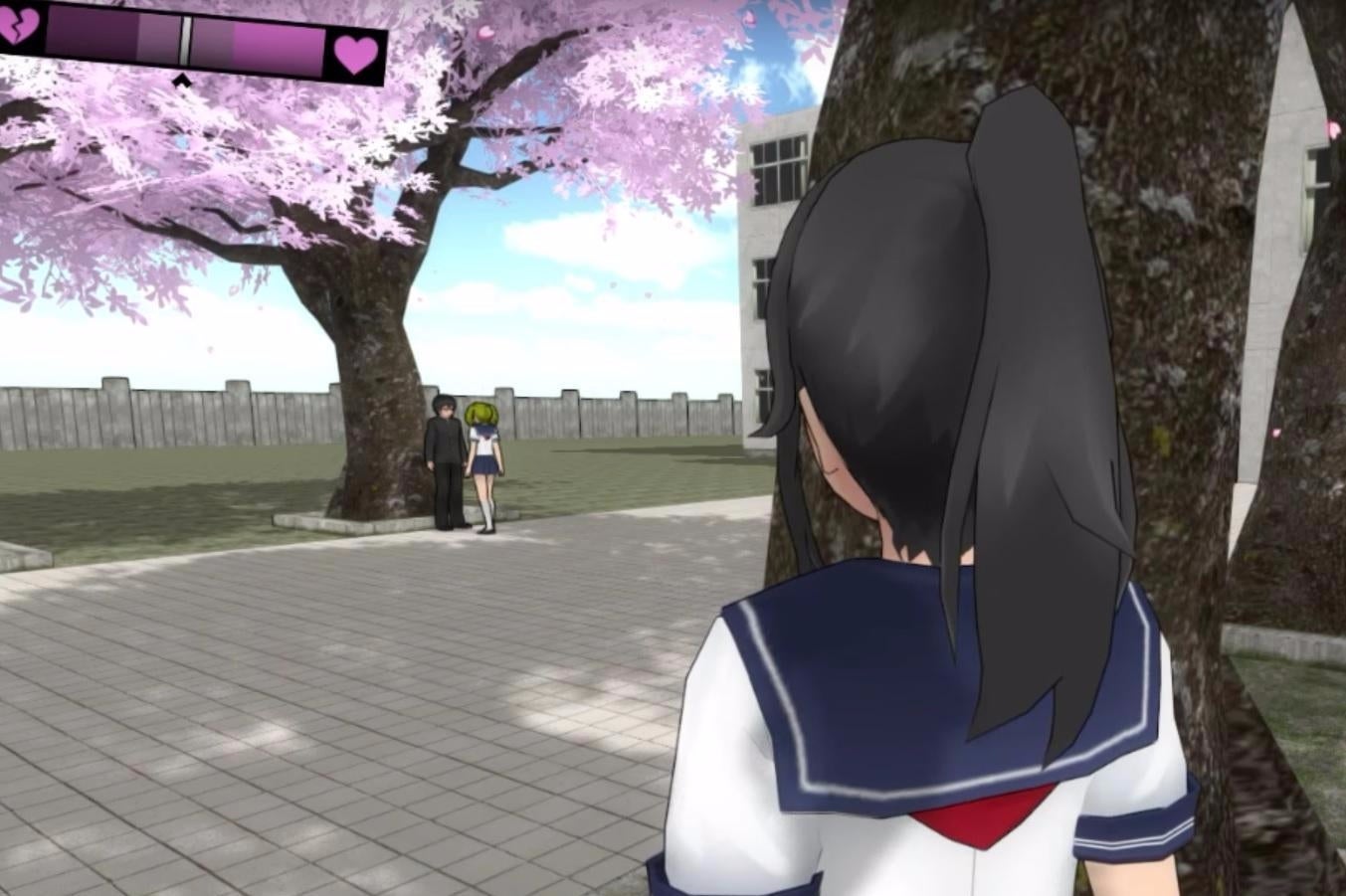 Yandere Simulator, the controversial anime stealth game about stalking a classmate whom you have a crush on, now has a publisher.
The developer of the game said the partnership guarantees its release - comments that are sure to reassure Yandere Simulator's legion of fans, some of whom had worried about the progress being made.
YandereDev, the one-man creator of Yandere Simulator, has partnered with SpeedRunners company TinyBuild to co-develop and publish the game. In a press release, CEO Alex Nichiporchik said TinyBuild would build a development team "to elevate the game's production values", while the original dev assumes the role of "design lead".
Nichiporchik added TinyBuild plans to launch a paid alpha and/or a crowdfunding campaign to expand the game's budget. YandereDev already pulls in $5000 a month from Patreon, plus money made from his hugely successful YouTube channel, which currently enjoys 1.4 million subscribers.
"We're excited to bring Yandere Simulator to PC and many more platforms in the near future," Nichiporchik said.
"Also, my wife is a fan of the game so we can't mess this one up."
As for YandereDev, he published a video explaining why he signed on the dotted line with TinyBuild. In short, he retains ownership of the IP, retains full creative control, has the final say on marketing and merchandise, and no deadlines have been imposed. TinyBuild will help fix the inefficient parts of Yandere Simulator's code, he added.
"This was a very difficult decision to make, because I was very concerned about how the fans would feel about it," he said in a blog post.
"However, considering all of the above points, I honestly see no downside to this partnership. I really hope that you'll be supportive of this decision!"
The announcement has gone some way to satisfying fans who had expressed concern about the progress being made on the project. YandereDev has been developing Yandere Simulator since April 2014, and while he does publish progress videos and updated builds of the game on a regular basis, it does not seem anywhere close to being finished.
"If you were losing faith in Yandere Simulator's development, or becoming fearful that the game would never be completed, I hope that this will reassure you," YandereDev added.
"TinyBuild has a history of helping struggling game developers finish their games. With their support, Yandere Simulator is guaranteed to be completed!"
YandereDev has been a controversial project. In January 2016 YandereDev was banned from Twitch - much to the annoyance of its legion of fans.
In the game you can poison, electrocute, drown and stab, and gag, kidnap and torture rival schoolmates to drive them to commit suicide or murder. Yandere Simulator's schoolchildren violence might have sparked Twitch into action. Or, Twitch might have picked up on the fact you can take panty shots of under-age girls and send them to other in-game characters. Or, maybe Twitch noticed you can make your character run around in the nude, with odd-looking clouds just about covering up private parts.