Xbox One's limited edition Titanfall controller looks like this
UPDATE: Price named - we're not meching it up.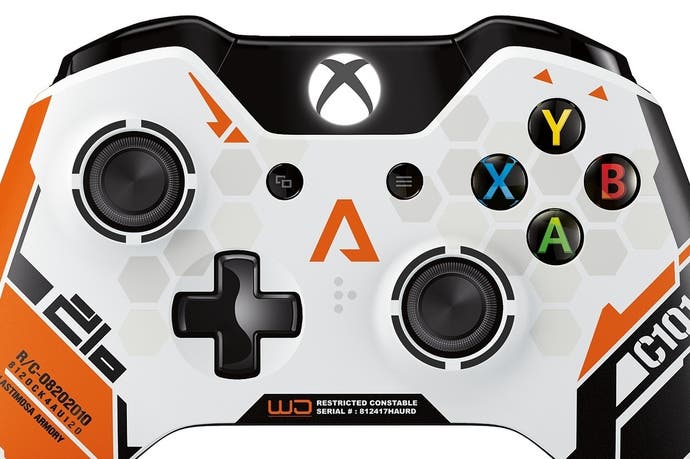 UPDATE: UK retailer GAME has revealed its UK pricing for the limited edition Titanfall Xbox One controller.
The pad will cost £44.99 - the same price as a standard controller for the console.
Like the look? The controller is available to pre-order now, exclusively from GAME.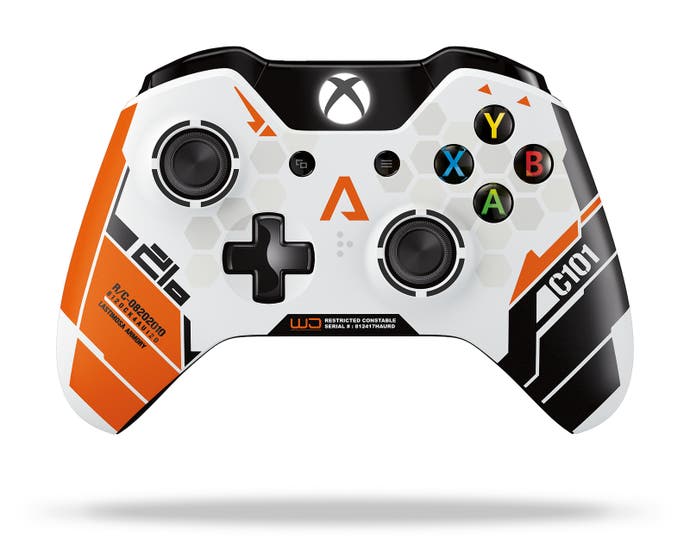 ORIGINAL STORY: Microsoft will celebrate the launch of Xbox 360, Xbox One and PC shooter Titanfall with a colourful limited edition controller.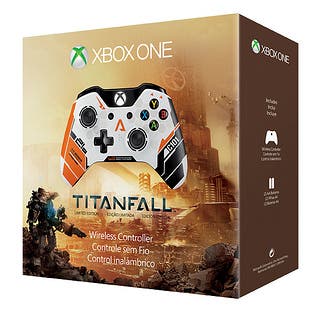 The Xbox One pad is designed to look and feel like "an artefact from the Titanfall world", Microsoft said today. "[It's] a must-have for every Titanfall fan."
The controller will be sold exclusively in the UK via GAME.
UK pricing has yet to be announced, but in the US it will cost $64.99, around $5 more than a standard Xbox One controller (which cost around £45 here).
"In a collaborative effort with the Xbox design team and the Respawn art department our goal was to create a controller that feels as if it is a piece of military spec hardware transported from the universe of Titanfall and into players hands," Respawn artist Joel Emslie explained.
You'll be able to pick yours up alongside the game itself on 14th March.