Xbox One system update rolling out now
Friend sign-in notifications!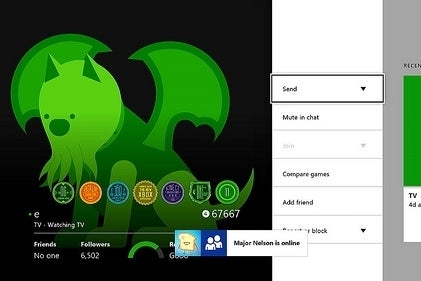 A new Xbox One system update is rolling out that improves a number of features and adds 50Hz video output for the Blu-ray player.
Friends lists now notify you when friends and favourites sign into Xbox Live, and you'll see when they're playing multiplayer games too.
Kinect voice and motion controls "continue to be fine-tuned" but no one cares, and there have been connectivity improvements to controllers and headset adaptors.
GameDVR video quality has improved, game-save progress bars have been added and you'll be able to more easily identify which games and apps have recently been updated.
What's more your console, if left in Instant On mode, will automatically update and then restart and sit in standby until you're ready to use it.