Xbox One sells 2 million in 18 days
Achievement unlocked.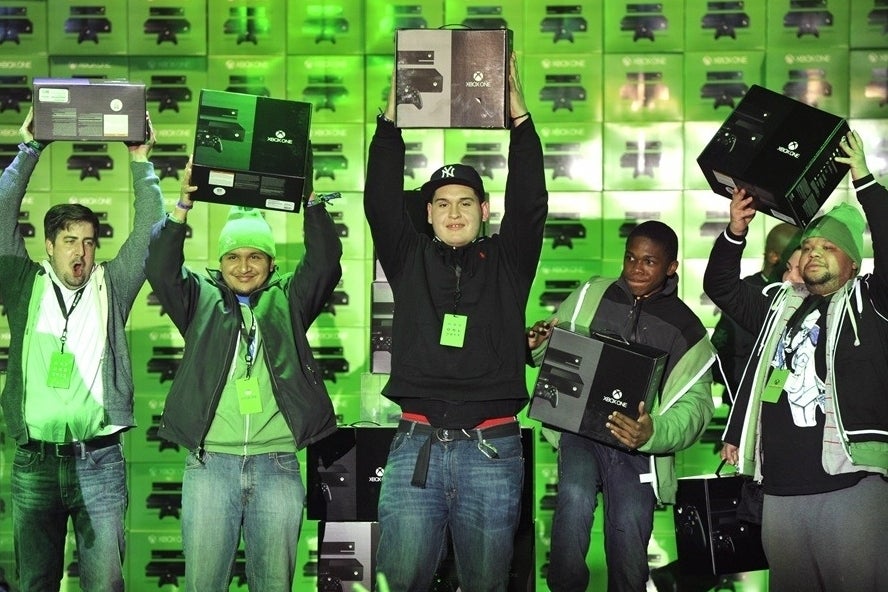 Xbox One has sold two million units in the 18 days since it launched on 22nd November 2013, Microsoft has announced.
Microsoft launched Xbox One in 13 markets then, including the UK. Xbox's Larry "Major Nelson" Hryb confirmed the two million figure represented consoles "sold through" to customers.
Those sales amounted to over 83 million hours in games, TV and apps on Xbox One since launch, 39 million Xbox One achievements unlocked and 595 million total Gamerscore on Xbox One.
Nelson said at peak demand customers were ordering the Xbox One console at over 1000 units per minute on Amazon.com.
As of 1st December the PlayStation 4 had sold over 2.1 million units worldwide. It launched in North America on 15th November and sold one million units in 24 hours. It then launched in Europe and Australasia on 29th November, adding 700,000 sales as of 1st December. In total the PS4 is available in 32 countries - 19 more than Xbox One.
Publishers such as EA expect both PS4 and Xbox One to sell five million units by the end of the 2014 financial year.