Xbox One lets you filter by 4K, HDR, Xbox One X-enhanced games
Hmm... upgrades.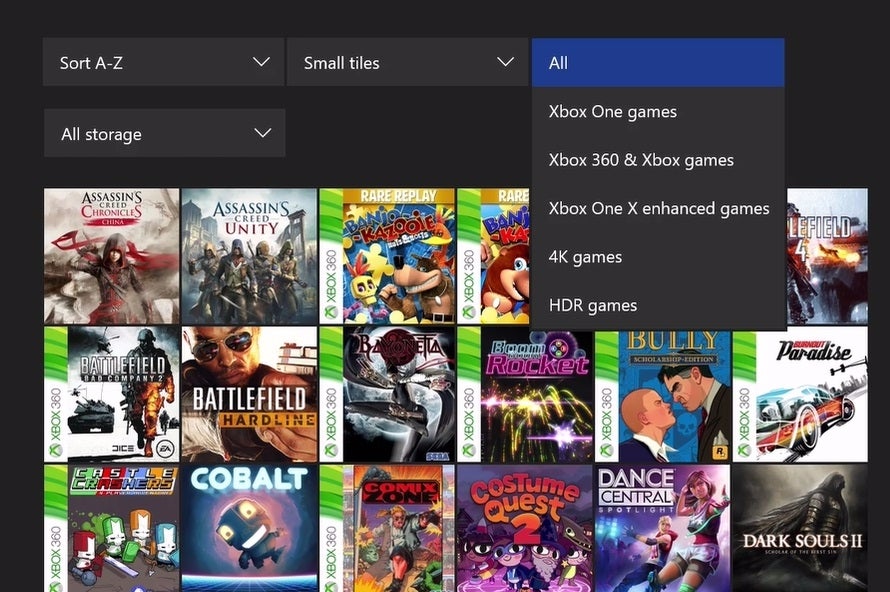 An Xbox One system update has added a range of new options to filter your game collection, including one for Xbox One X-enhanced titles.
Playing on a 4K telly and want to know which games have the best picture? Really into your gaming with HDR? There are filters for those options, too.
The new firmware is already available to those within the Xbox One's alpha test group, and will roll out in the future for everyone else. Those with the new update posted the following image to reddit, which shows off the new functionality: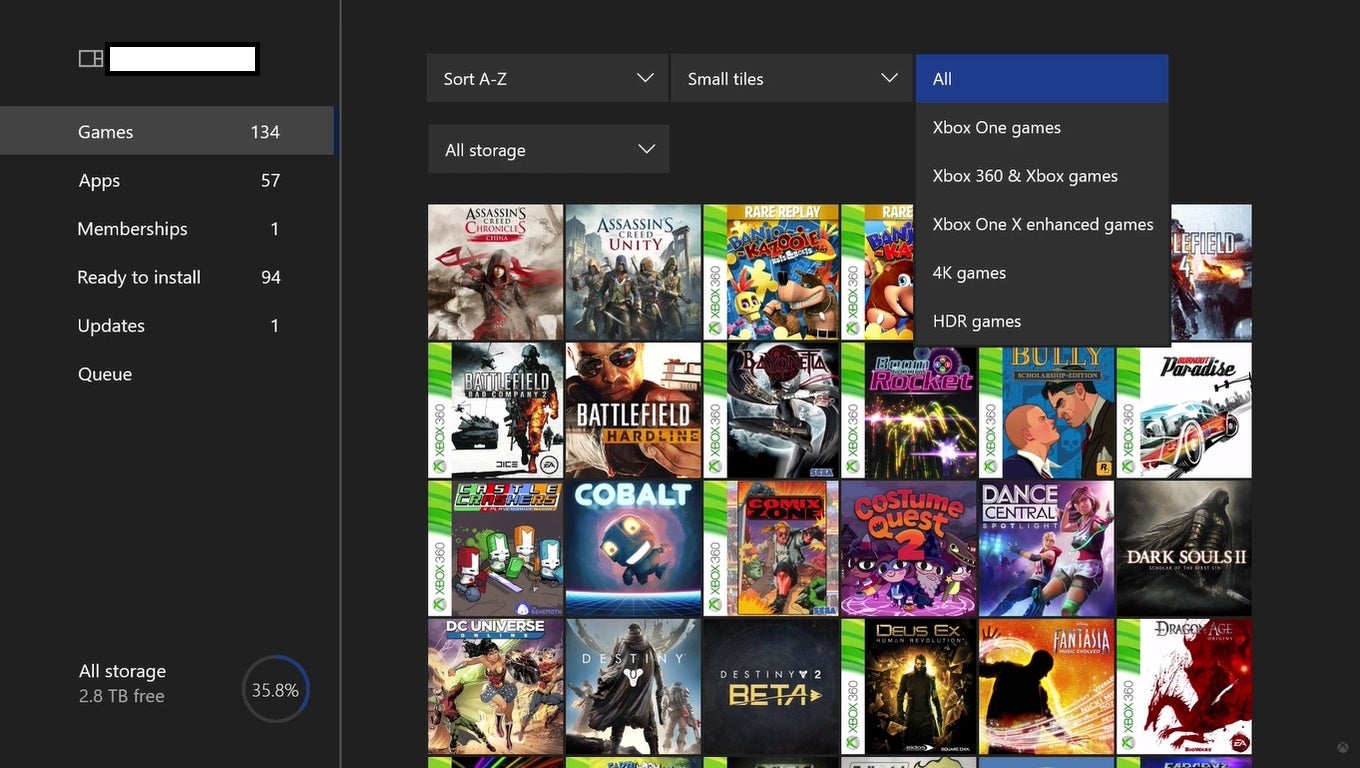 Dozens of existing Xbox One games will be updated for Xbox One X when Microsoft's new console launches in November. Among them are Dead Rising 4, Fallout 4, Forza Horizon 3, Gears of War 4, Halo 5, Killer Instinct and Ghost Recon Wildlands.
Xbox One already lets you filter games by release platform - so, Xbox One only, or Xbox 360 backwards compatible games.