Xbox One's August update updates activity feed, unlocks 3D Blu-Ray
UPDATE: Now rolling out to everyone.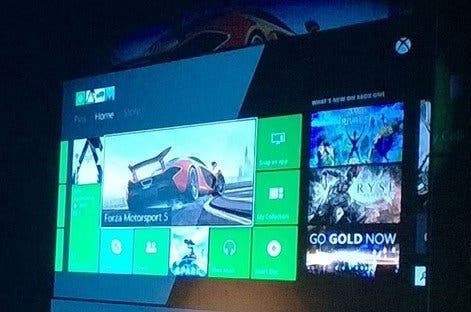 UPDATE 18/8/14 8.25PM August's Xbox One firmware update is now being made available for everyone to download, Microsoft has confirmed.
Previously only available to those in the Xbox One dashboard beta, the update includes 3D Blu-Ray support and the ability to purchase content while away from the console and have it automatically download.
The console's Activity Feed has also been spruced up - the new version includes the ability to post status updates, plus Like and comment on the posts of your friends.
Major Nelson has a video walking you through all the new features:
UPDATE 18/7/14 9.45PM A further list of August Xbox One enhancements, now officially confirmed by Microsoft, has popped up online and includes 3D Blu-Ray support plus updates for the console's Activity Feed and Friend sections, in addition to the other new features previously revealed below.
See the lot in action in Microsoft's handy video:
ORIGINAL STORY 18/7/14 3.30PM Microsoft's upcoming August firmware update for Xbox One will add the ability to wake your console from standby to automatically download new games and apps.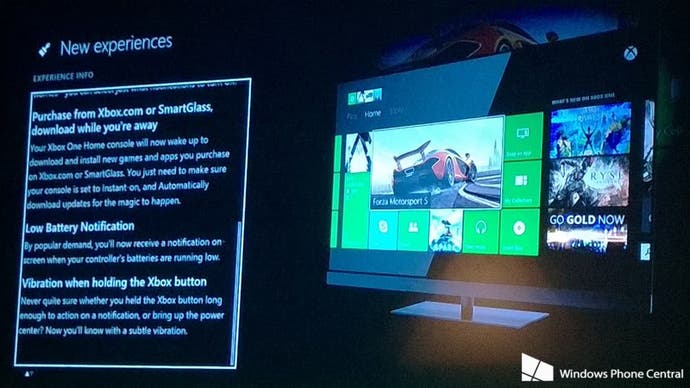 It means you will be able to purchase content via Xbox.com and SmartGlass while away from your console - at work, say - then find it waiting for you when you get home (thanks, WPCentral).
The feature will be especially useful for those downloading large files such as Bungie's 12GB Destiny beta, which launches on Xbox One next week.
The feature is one of several new additions in the August update, which is now being made available early for those in the console's dashboard beta.
Other additions include a new low battery notification, which will appear on screen when your pad's power is close to running out.
Microsoft has also added in a "subtle vibration" when holding the Xbox home button to ensure you know when your input to interact with a notification has been successful.