This week's Xbox Live Deals with Gold include Mass Effect Andromeda for £6
Discounts on Cuphead, Injustice 2, BioShock and more.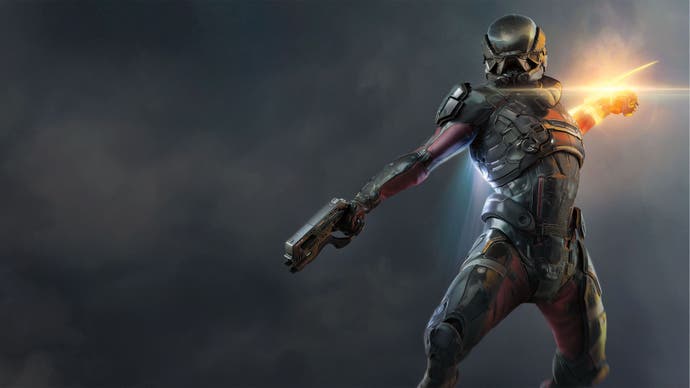 In case you've not noticed by now, Microsoft changes its batch of weekly Deals with Gold each and every Tuesday. Every now and then, the current Spotlight Sale will also change. All of these are fancy ways to say 'there are some discounts on Xbox games again this week.'
So hey - there are some discounts on Xbox games again this week. Most notable of which is Mass Effect Andromeda's standard edition, which Xbox Live Gold members can pick up for its cheapest price yet - just £5.94.

In addition to that bit of intensely cheap gaming, you can also pick up Middle-earth: Shadow of War for £27.49, Injustice 2 for £17.99, DmC: Definitive Edition for £7.92, Mortal Kombat X for £10, Cities: Skylines for £16, Cuphead for £14.22, Wonder Boy: The Dragon's Trap for £8, and Dragon Age: Inquisition GOTY Edition for £6.25.
The adventures in discounts don't stop there, as there is a much larger list of Xbox deals for the week, all of which are live now and set to finish by the end of Monday, 21st May. Get 'em while you can. On top of all the Xbox One games on offer, you can also find all three BioShock games for £5.99 each as well as Borderlands for £5.99 and Borderlands 2 for £7.99. All of those are backwards compatible, too.
Whatever your particular brand of poison is, you've got just under a week to pick something up before a brand new set of deals takes their place. This seems like a good time to tell you that the current crop of Games with Gold (MGS5: The Phantom Pain and Vanquish) is currently free until the end of the month.
As noted before, to take advantage of most of these discounts and freebies, you'll need to be an Xbox Live member, so pick up a subscription to Gold if you haven't already.
If all these extra games are going to put a strain on your storage capacity, feel free to check out the Jelly Deals guide to the best external hard drive for Xbox One, or if you fancy a change of pace, you can check out the latest Reading List, featuring the best new books for May 2018.