Xbox Live available in new Windows 8 preview
Consumer build now available to try.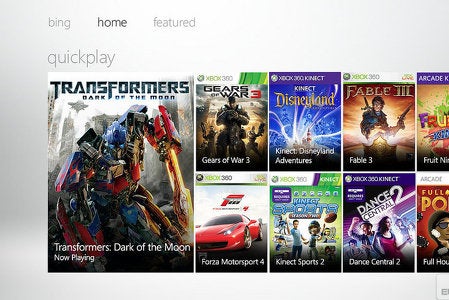 Microsoft has launched a Consumer Preview build of its new Windows 8 operating system, which includes Xbox Live functionality.
Xbox Live for Windows 8 allows you to access the Games Marketplace to buy and browse Xbox 360 and Windows Phone 7 titles.
Video and music are also available to purchase and download to your Xbox 360.
Xbox companion apps are also available. And, of course, your Xbox Live avatar is present and correct to give you a wave.
Windows 8 is expected to launch this winter for desktop and tablet PCs. It utilises Microsoft's new Metro interface, used on Windows Phone 7 and the latest Xbox Live dashboard.