Xbox Game Pass Ultimate subscribers can try Android xCloud streaming today
A bite of the Apple.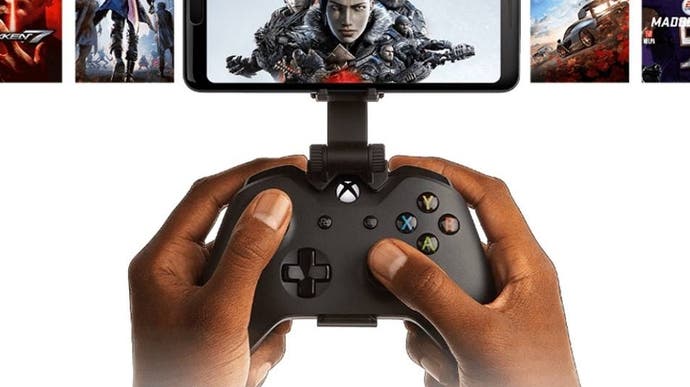 Xbox Game Pass Ultimate subscribers can today start streaming games to their Android phones via xCloud - a month earlier than previously announced.
This "limited beta test" will, according to Microsoft, allow a smoother transition for the service ahead of its previously advertised full roll-out to Ultimate subscribers on 15th September (thanks, The Verge).
The limitation here does not appear to be a cap on player numbers. Rather, it sounds like this test will offer a smaller catalogue of games to stream - around 30 in total.
Microsoft has promised more than 100 games will be available when xCloud officially joins Xbox Game Pass Ultimate next month.
Again, this is for Android phones only. Microsoft had previously planned an xCloud launch for iPhones as well, but has been blocked by Apple's decision not to allow any game-streaming apps on its own store.
Apple has claimed its move is about ensuring its App Store remains "a safe and trusted place for customers to discover and download apps, and a great business oppurtunity for all developers".
Microsoft, meanwhile, has branded Apple as standing "alone as the only general purpose platform to deny consumers from cloud gaming and game subscription services like Xbox Game Pass".
Regardless, Android owners, you'll simply need the Xbox Game Pass app and to have an Ultimate subscription to give xCloud a go.