Xbox boss Phil Spencer revealed the Xbox Series S in June and no-one noticed
Shelf life.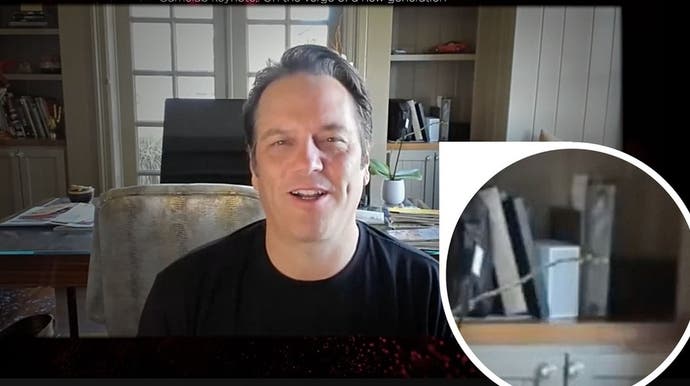 We thought the Xbox Series S leaked earlier this week - it turns out Microsoft had shown it off to the world back in June and no-one noticed.
Xbox's official Twitter account pointed out boss Phil Spencer had an Xbox Series S sitting on his shelf at home behind him during an interview with journalist Seth Schiesel. That cheeky fella!
(The interview in question actually took place on 24th June as part of the GameLab industry conference, and was streamed live then - although it wasn't published to YouTube until 1st July.)
Spencer responded to confirm the Series S appeared in another two interviews - and no-one noticed.
Well, someone noticed, namely ID@Xbox developer account manager Neil Holmes and ID@Xbox director of global partnership management Agostino Simonetta.
Here's the GameLab interview with Spencer, if you're interested in taking a close look at his shelf.
In other Xbox Series X trivia news, marketing chief Aaron Greenberg explained why the tiny console is codenamed Lockhart. It's named after Lockhart, Texas - "the Little City with the big heart".
Meanwhile, Microsoft has offered clarification on backward-compatibility features for the Xbox Series S, confirming the machine will apply its own enhancements, rather than support Xbox One X enhancements, to backward compatible games.