Xbox and Channel 4 announce sci-fi TV series Humans
Will premiere next year on TV and consoles. Xbox Entertainment Studios is partnering with Channel 4 to develop Humans, a new sci-fi TV show.
Eight hour-long episodes will "share a premiere window" in 2015 on Channel 4 in the UK and on Xbox in North America, Microsoft said. There's no details of whether the series will also be available to watch on Xbox here. We've asked Microsoft for comment.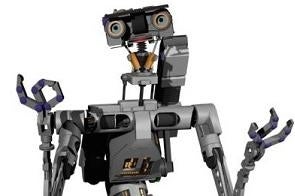 Humans is set in an alternate present day where people share their homes with robotic servants named Synths. The show will follow an overworked father who buys a refurbished second-hand Synth that houses a secret.
The series is a remake of Real Humans, a successful Swedish series that premiered back in 2012. This English-language version is being scripted by Spooks writers Sam Vincent and Jonathan Brackley.
"In Humans, Sam and Jon have not only crafted an ingenious and imaginative thriller, but they're also asking big, thought-provoking questions about how we live," Channel 4 drama boss Piers Wenger said.
"I'm thrilled to be working once again with the team at Kudos and to be partnering with Xbox to bring this extraordinary and epic series to the screen. This is the first co-production commission to benefit from Channel 4's increased investment in drama and reaffirms our commitment to ambitious, highly original drama series."
Humans is another TV commitment from Microsoft and follows the much-hyped announcement of a Halo TV series - of which Steven Spielberg will have some kind of involvement.