Xbox 360 entertainment app usage surpasses online gaming
Gold members in the US now spend 84 hours a month on XBL.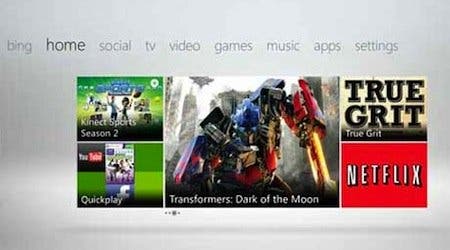 The amount of time the average US gamer spends using the Xbox 360's various entertainment apps now surpasses the time they spend playing videogames online through Xbox Live, Microsoft has revealed.
As reported by The Verge, entertainment app usage has more than doubled in the past year, contributing to a global 30 per cent increase in the total hours spent on Xbox Live.
Microsoft claims this means that US Xbox Live members now spend more time watching TV, music, and movies than they do playing multiplayer games. However, it didn't offer any stats showing how app usage compares to all gameplay.
The platform holder also revealed that US Xbox Live gold members spend an average of 84 hours a month logged into the service.
TV and movie on demand services have been a major focus for Microsoft over the past few months, with a number of providers signing up to offer their content through the console. Just last week, the BBC finally brought its iPlayer app to the system.
When that announcement was made, Xbox Live product manager Pav Bhardwaj told Eurogamer that the amount of time spent on multiplayer gaming "hasn't reduced at all" - rather, everything else has just gone up.
"We're seeing more people spending more time on the Xbox Live platform," he explained.
"The people who are using the platform to enjoy multiplayer gaming, like Call of Duty and Gears of War and Halo, they're still doing that at the same amount of time they were spending previously. What they're now doing is spending even more time watching TV, movies and sport, via their Xbox 360."