The old reliable Xbox 360 controller is still the most popular on Steam
Pushing my buttons.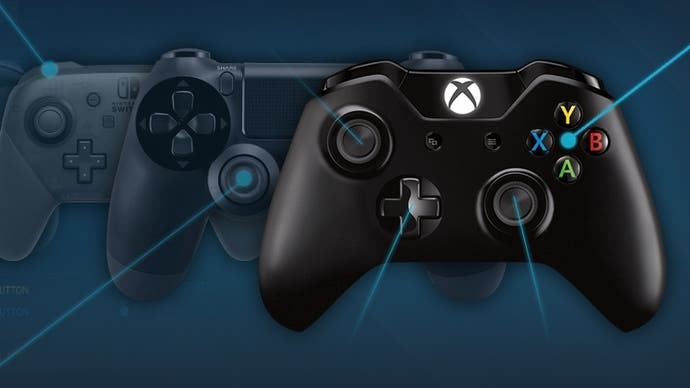 Valve seems to be increasingly interested in peeling back the curtain to reveal Steam's inner processes, and its latest blog post certainly continues this trend. This time, Valve shared details about who uses controllers on Steam, and the stats make for an interesting read.
Since 2015, over 30 million players have registered at least one controller and over 15 million of those players have registered more than one. Of all these, 45 per cent are Xbox 360 controllers, with PlayStation 4 controllers somewhat surprisingly coming in at second place with 20 per cent.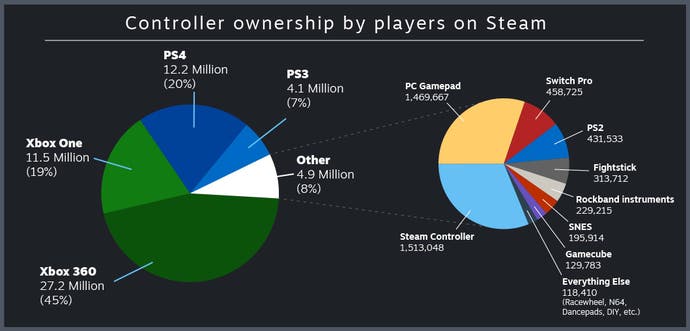 Despite the high number of PS4 controllers, however, Xbox controllers are by far the most popular (when the Xbox 360 and Xbox One controller numbers are combined). They're also actively used more frequently compared to their PlayStation counterparts. Valve attributes the infrequent use of PlayStation controllers to in-game instructions being primarily written in Xbox controller terms.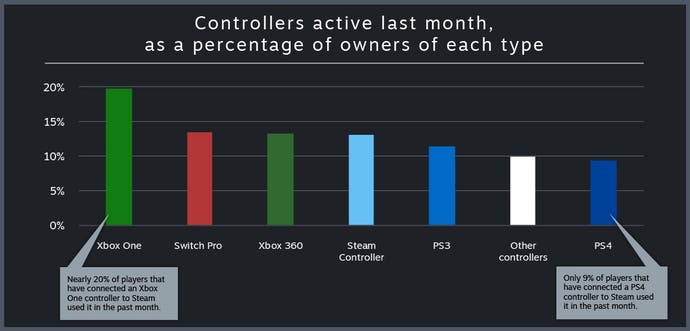 And it's not all just about the Sony-Microsoft rivalry, as according to Valve the Nintendo Switch Pro controller is "pretty popular for a new device". The controller only arrived in 2017, but over the last month has been the second most-used out of the peripherals.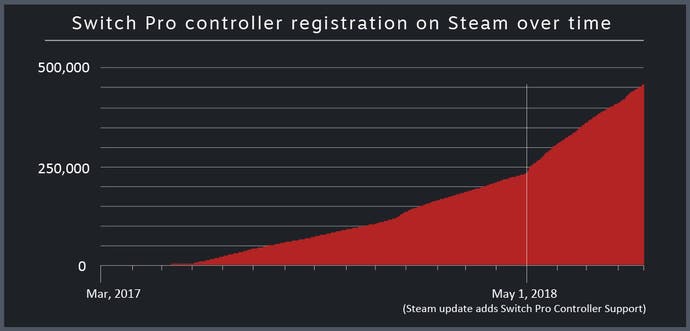 Valve rounded up the post by explaining its future plans for Steam Input Integration. It said Steam Input has made it easier for players to map controls for features that simply didn't exist when a game was originally released, such as motion controls. To help provide further controller support, Steam Input Integration will now be automatically rolled out to all games in Steam Client updates. Steamrolled, I guess.