Windows 10 leak reveals new Xbox app for PC
As Phil Spencer declares: "It's time for us to talk about gaming on Windows."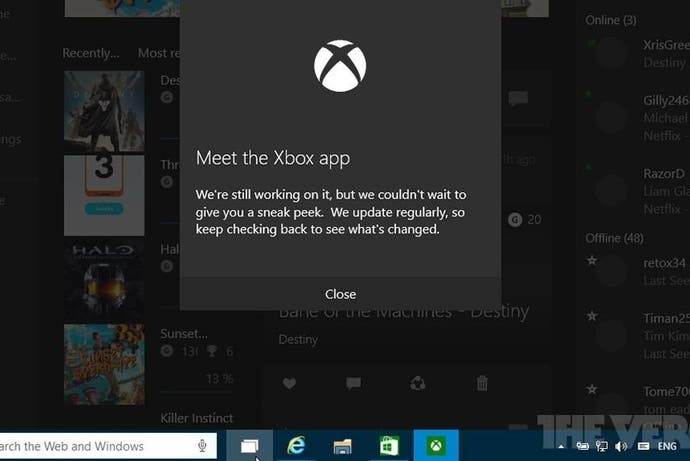 An early version of Windows 10, Microsoft's new operating system, has leaked onto the internet, and in the process revealed plans for a new Xbox app for PC.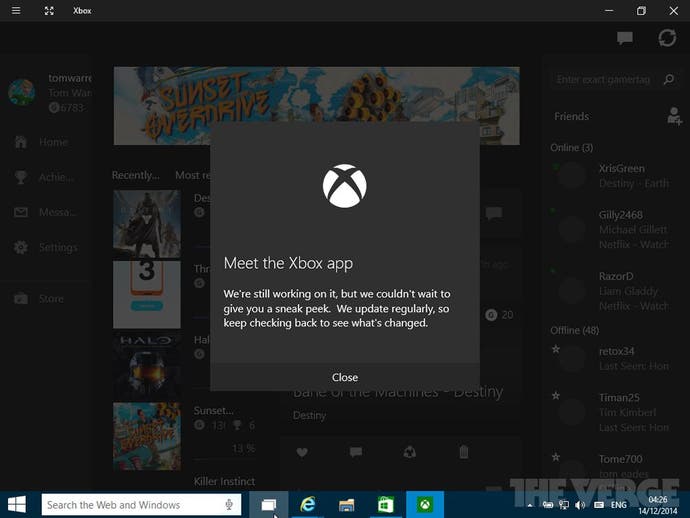 The Verge, which played around with the leaked consumer build, said the new Xbox app acts as a gateway to the Xbox ecosystem. Achievements, a friends list, activity feeds and the Xbox Store are all available.
Elsewhere, the build reveals support for Cortana, a Siri-like program already available for Windows Phone. The Cortana character is lifted from the Halo universe.
The leak comes as Xbox boss Phil Spencer said Microsoft was now ready to divulge its plans for gaming on PC.
"It's time for us to talk about gaming on Windows," he said in a tweet discussing a Windows 10 event set to take place at Microsoft's Redmond headquarters in January 2015.
@RpLayy I'll be focusing more on what we are doing on Win10 in January, it's time for us to talk about gaming on Windows.

— Phil Spencer (@XboxP3) December 12, 2014
PC gamers will be keen to see what Spencer has up his sleeve following the winding down of the divisive Games for Windows Live platform. In recent years Microsoft has been more open to launching its PC games on Steam, with the likes of Age of Empires, Fable and even Halo spin-offs finding their way onto Valve's platform.