Windjammers blows onto PS4 and Vita in August
This gust in!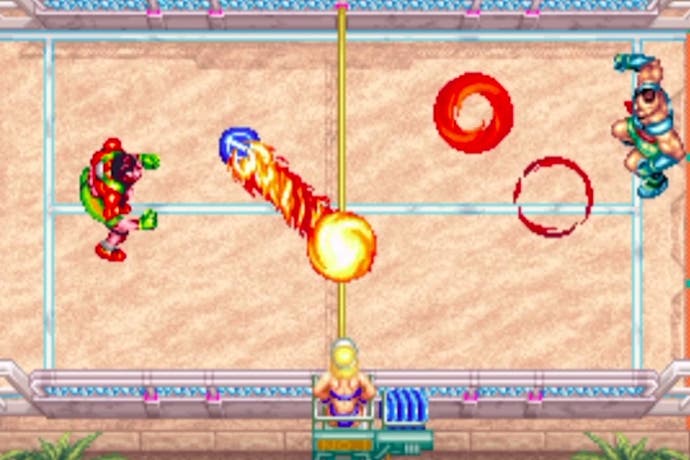 SNK's 1994 Neo Geo and arcade classic frisbee fighting game Windjammers is coming to PS4 and Vita on 29th August.
This modern adaptation by retro game restoration studio DotEmu takes the classic disc-throwing gameplay of the original Windjammers, but applies online integration and a Ranked Mode ladder in an effort to turn the arcade classic into a contemporary esport.
"We already have plans for updates and improvements," said DotEmu's marketing manager Arnaud De Sousa on the PlayStation Blog. "We want Windjammers to live forever and want the community to dig it more and more everyday. We'll do our best to help you guys keep rockin' it like a hurricane, because if you're having fun, we're pretty sure Windjammers will be a hit."
For those unfamiliar with Windjammers, it's a bit like Pong turned into a fighting game with six different characters that throw a flying disc in different ways. The goal is to toss the frisbee to the opposite end of the screen without your opponent stopping it.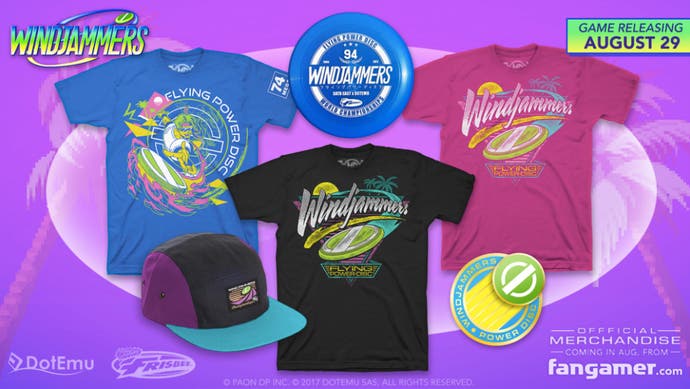 To commemorate this restoration, gaming paraphernalia site FanGamer will sell Windjammers branded T-shirts, along with a hat and frisbee. Fresh!