Will Kinect come with next-generation TVs?
Microsoft reportedly in talks with Sony and others.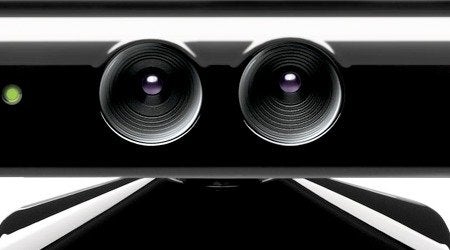 Microsoft is reportedly in the early stages of getting motion-sensor Kinect into TVs.
Microsoft is talking to TV makers including Sony about licensing its Kinect tech, The Daily reports.
If a deal is worked out, we may see Kinect in next-generation TV sets, enabling gesture and voice TV controls.
The Daily speculates that a Kinect-enabled TV would probably network with local PCs running the next version of Windows. It suggests future TVs may even be able to recognise individuals and resume shows.
On 6th December Microsoft will push out its redesigned Xbox 360 dashboard, which improves the way players can use Kinect to interact with their console.
Sources told the site that Microsoft wants to "aggressively push the Kinect into as many living rooms as possible, even those without its Xbox 360 gaming systems".
Clearly, Microsoft sees a life outside of the Xbox for Kinect. It this week announced improved Kinect hardware for the Windows version, due out early next year.
One rumour currently doing the rounds is that Microsoft will release an Apple TV-rival product of its own late next year with Kinect built in.
Kinect for Xbox 360, which launched in November 2010, is the fastest-selling consumer electronics device ever, and has shifted 10 million units.