Wii U price round-up: where's cheapest?
Basic, Premium and ZombiU bundles all listed.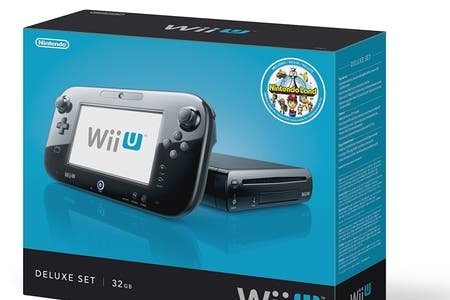 We've scoured the nation for the best Wii U prices - and online retailer ShopTo currently has the cheapest deal on Basic and Premium Wii U packs. For the Wii U's ZombiU bundle your best bet is Zavvi or The Hut.
When researching the figures below we found that several retailers had increased their prices compared to a previous price-search two months ago. None are offering significant discounts.
In terms of bricks and mortar shops, most of the stores we spoke to still did not know their prices. Many had yet to receive stock in the building. Only HMV and Tesco could confirm their prices - both are the same as their online equivalents (listed below).
A quick reminder of what you get in each pack: the Basic Pack comes with a white-coloured 8GB Wii U and GamePad. The Premium Pack comes with a black-coloured 32GB console and GamePad, plus a reward scheme for digital downloads and a game. The standard Premium pack includes mini-game compilation Nintendo Land, but there's another option for those who want Ubisoft's survival horror ZombiU instead (and a Pro Controller).
Let us know in the comments thread below if you see anything change, or spot a new deal not yet listed. We'll keep this updated as tonight's Wii U midnight launch nears.
Wii U Basic Pack
Wii U Premium Pack with Nintendo Land
Wii U Premium Pack with ZombiU and Pro Controller