Why insiders think we'll see a new Xbox One at E3
And a new Xbox One controller, too.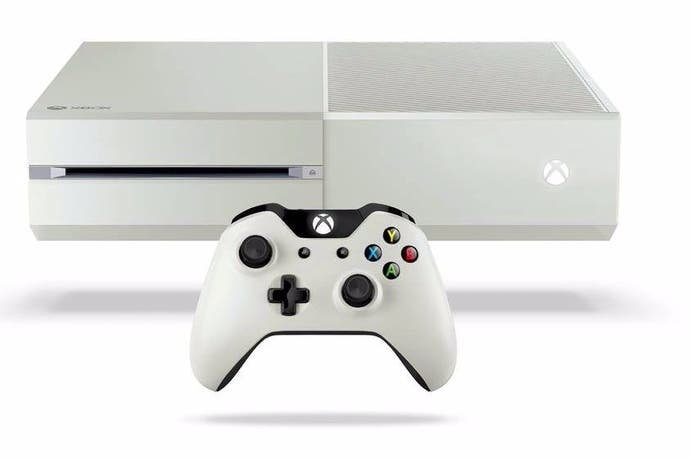 We're less than three years into the life of Xbox One and PlayStation 4, yet reports abound about new versions of each.
Digital Foundry has done an excellent job laying out the many details of Sony's upcoming, unannounced PlayStation 4K and how it will co-exist with PS4. But Microsoft's new machine is far more mysterious.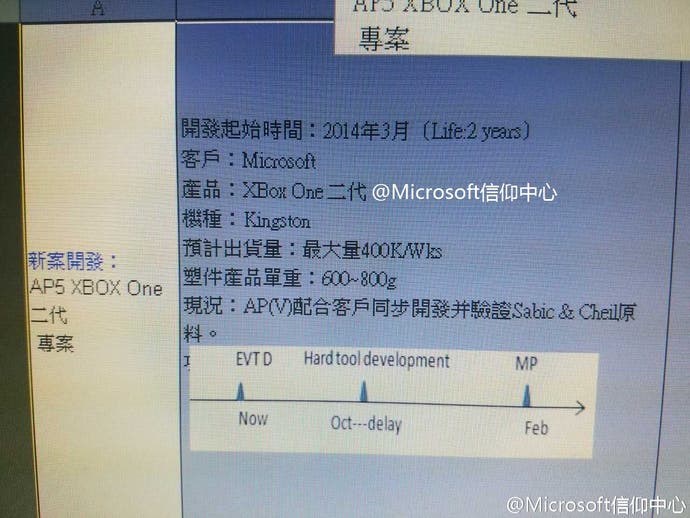 We've seen reference to a new Xbox in an FCC listing for a new wireless chip and, just yesterday, what appeared to be details of the console's production in China.
Last night, trusted Microsoft source Paul Thurrot reported that we would see the company announce new Xbox hardware at E3 in June, along with a refreshed controller.
But reports are confused as to whether this console will be a beefed up competitor to PS4K or simply a slimline version of the current hardware.
Yesterday, an apparent Chinese production leak appeared to reveal details of an "Xbox One second generation" machine which entered production back in February. The listing indicated the console - or, far more likely, part of it - would weigh in at just 600-800g. It is highly unlikely this refers to the finished console unit - the current Xbox One weighs 3.2kg, which would make 800g far too drastic a reduction.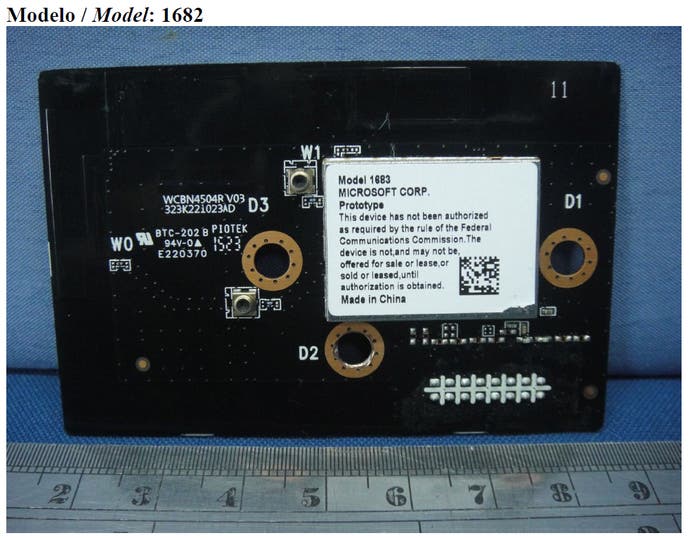 It does, however, appear to indicate production is already well underway for a release sooner rather than later - perhaps, immediately after E3?
This would fit with listings for a redesigned Xbox wireless chip, which popped up in an FCC filing earlier in the month. Under US law, all companies must submit new wireless technology to the FCC for testing. Documents supplied with the filing are largely devoid of information - deliberately so - although eagle-eyed fans noted the chip would be shipped with the same Xbox One safety information manual as the original console.
A non-disclosure agreement for elements of the filing is due to lift on 25th June - just after E3 takes place. All of which suggests we won't have too much longer to wait until see Microsoft's new Xbox - and find out if it is just a slim redesign, or something else entirely.
An Xbox One slim would fit with recent remarks from Xbox boss Phil Spencer, who played down expectation of a "Xbox One and a half" - effectively, what PS4K will be. Any hardware update would have to be "substantial", he said, which suggests the machine Microsoft has cooking will update the hardware with a new design rather than improved capabilities.