Watch us play Payday 2 from 5pm BST
And grab a few beta keys while you're at it.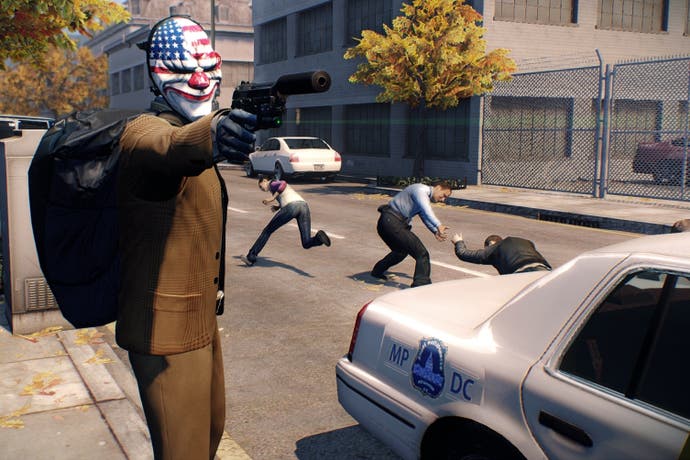 I thought I was bored of shooting things in the face, but then I played Payday 2, a first person shooter where it's not just about planting bullets in bad guys. There's a quite dazzling world of possibility, actually, all set in the relatively humdrum world of the modern crime heist. Hooray, basically.
We've already brought you a playthrough as well as a video preview - so you can probably tell that we're relatively big fans - and now it's time for the livestream treatment. Ian Higton will be your man at the helm, and he'll be donning his mask at 5pm BST.
Keep a keen eye out, too, as we've got a fistful of beta keys to give away for those watching the stream.