Watch: Street Fighter 5's new tutorial stars young Ryu and Ken
My… fist!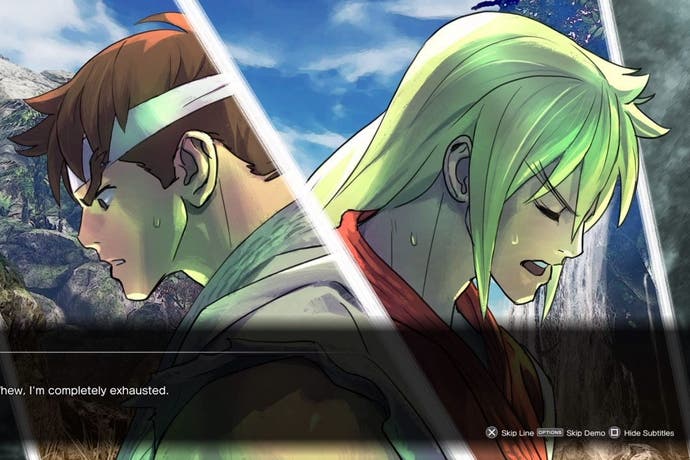 Capcom just updated the PlayStation 4 version of the Street Fighter 5 beta to add a new tutorial.
As reported by EventHubs, the tutorial sees a young Ryu and Ken (it looks like they're wearing their Street Fighter Alpha costumes) training under the tutelage of their master, Gouken.
The tutorial contains the bare bones of a story. Ryu asks Ken to help him train after a lesson from Gouken. It's nothing to write home about.
The tutorial teaches the basics: jumping, blocking, attacking, plus a bit about the new V-Gauge, V-Skill and V-Trigger abilities.
And that's it for now. Here's hoping there's more to Street Fighter 5's tutorial mode. The update is 2.3GB.