Watch: 90 minutes of 7 Days to Die console gameplay
Live at 3:30pm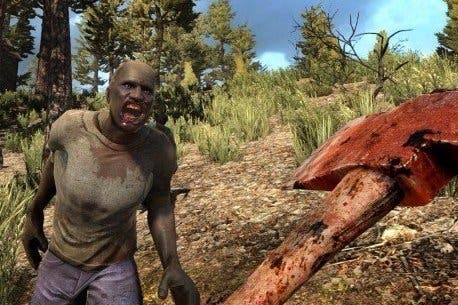 I used to be a massive fan of survival games, especially ones featuring zombies. I couldn't get enough of them, and streamed them for countless hours. Well, you probably could count them if you went back through all the archived videos, but it'd take a while, is what I'm saying.
It turns out you can have too much of a good thing though; because of that earlier onslaught I'm less willing to go all in on similar games these days. That said, there was one zombie survival title I never got round to trying and it's the one I'll be streaming for you today.
I had avoided 7 Days to Die mostly because I'd heard it was terrible and didn't work very well. But that was way back in 2013, so I'm hoping, at some point during those three years, the terribly-named developer 'The Fun Pimps' has managed fix a lot of the faults and ported a competent version to consoles.
If you're curious and want to see the game in action for yourself before deciding whether or not to fork out any cash, join me for 90 minutes of crafting, looting and zombie-shooting on the Xbox One version of the game at 3:30pm today.
As extra incentive, I'll also be trying out The Walking Dead DLC pack, which gives you access to five new character skins from Telltale's episodic series. Michonne FTW.