Watch God of War's director discover how well critics responded
"I didn't want to believe."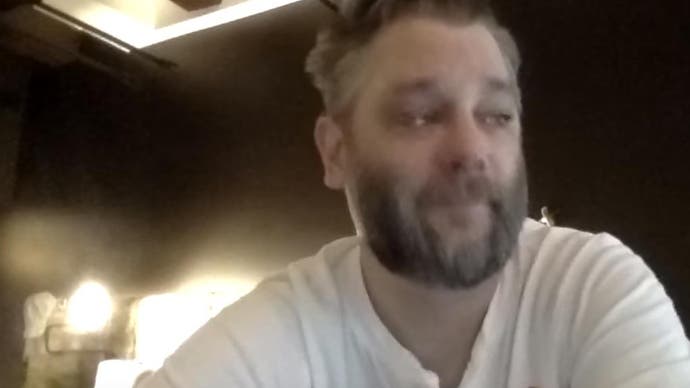 If you haven't heard already, the new God of War is rather good. It received a Recommended stamp of approval here on Eurogamer and, according to Metacritic, is now the highest-rated PlayStation 4 exclusive released to date.
Maybe the game's creative director, Cory Barlog, had a suspicion reviews would be positive when he sat down to record this reaction video. Maybe he didn't. Either way, seeing the moment he finds out how critics have responded to five years of his life is something pretty special.
On finding out the game had been received well, Barlog becomes visibly emotional, before thanking members of his team for their work over the past half decade. Towards the end of the video, Barlog then quotes from one review in particular - one which you may recognise.
In the video's description, Barlog wrote that he had been unsure about releasing the clip because of how emotional he became - but decided to anyway to show his own son it was nothing to be ashamed of.
"I thought a lot about whether or not to upload [this]," Barlog wrote, "but then I thought of what my son, Helo, is going through right now. He doesn't want us to be around when he is sad, opting to run in another room and yell at us if we try to come in. It has been important to us to let him know that it is OK to be sad, it is OK to cry. There is nothing to hide.
"I thought I would try to set a good example and show him that papa can cry in front of the world, or at least the 50 people who end up watching this. :) This is for you, Helo. Papa loves you."
Meanwhile, if you're plaything through God of War yourself this weekend, our God of War walkthrough, guide and tips hub is well worth a look - don't worry, there aren't any spoilers on its front page.