Watch: Fallout 4's Pip-Boy edition - what's it like?
Off the cuff.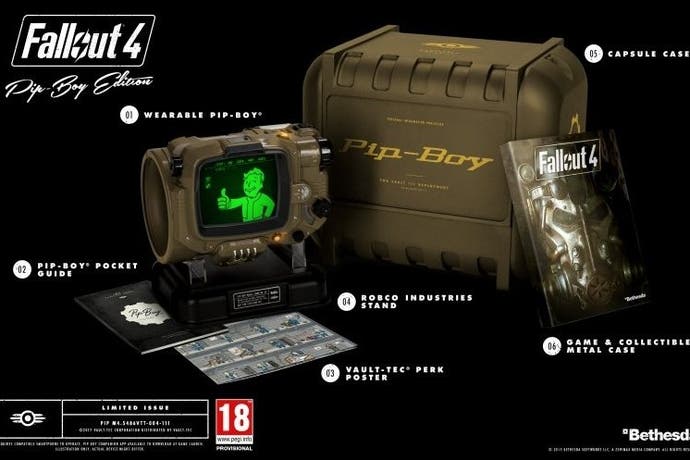 Look, there's no way to say this without sounding horribly smug so I apologise in advance, but we've got a Fallout 4 Pip-Boy edition.
The chunky plastic cuff is undoubtedly striking and the attention to detail is impressive, but is it comfortable enough to use for an entire Fallout 4 playthrough? What does the Pip-Boy smell like? Will it fit on Aoife's skinny forearms? Find out in the video below.