War Thunder studio preps vehicle combat MMO Crossout
U Mad, Max?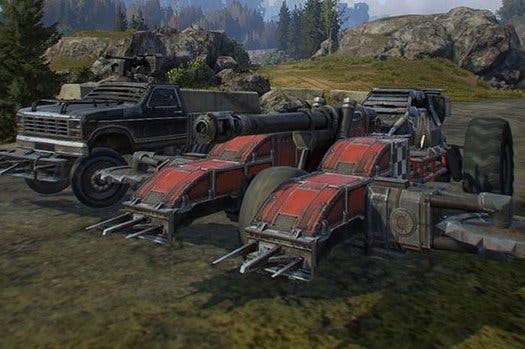 Gaijin Entertainment, the Russian developer best known for PC and PS4 free-to-play MMO War Thunder, has revealed its next project. Crossout is another F2P MMO, this time set in a post-apocalyptic world where people do battle in customised death wagons.
You'll reportedly be able to design, craft and customise your own vehicle from a dune buggy all the way up to a monster truck. Among your offensive options are such delightful treats as chainsaws, drills, rockets and machine guns, and the game claims to feature the "ultimate damage model". You'll also be able to launch attack drones and use stealthy cloaking devices.
Beta testing is scheduled for the summer, and you can sign up to take part at the game's official site.