Wada's Project Happiness is now HomeTown Story
Harvest Moon creator's latest resembles Recettear, but cuter.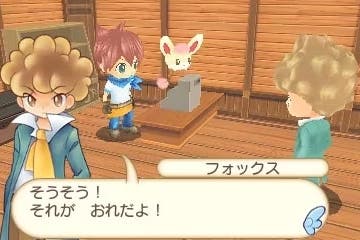 Harvest Moon creator Yasuhiro Wada's upcoming 3DS and mobile game Project Happiness has settled on an official title, HomeTown Story.
As detailed by Famitsu (via Gematsu), HomeTown Story will be about expanding your shop and solving various townsfolk problems. You'll also be aided by a fairy sidekick/flying hamster thing named Pochikal.
The game is a collaboration between Wada's new studio Toybox and Harvest moon developer Natsume. Final Fantasy composer Nobuo Uematsu will be scoring the soundtrack and Pokémon veteran Atsuko Nishida will be handling the character design.
According to Wada, the game is about 50-60 per cent complete and should be out later this year, at least in Japan.
See HomeTown Story in action in its debut trailer below.