VR sci-fi adventure Loading Human achieves its Kickstarter goal
"Eternal Sunshine of the Spotless Mind meets Monkey Island."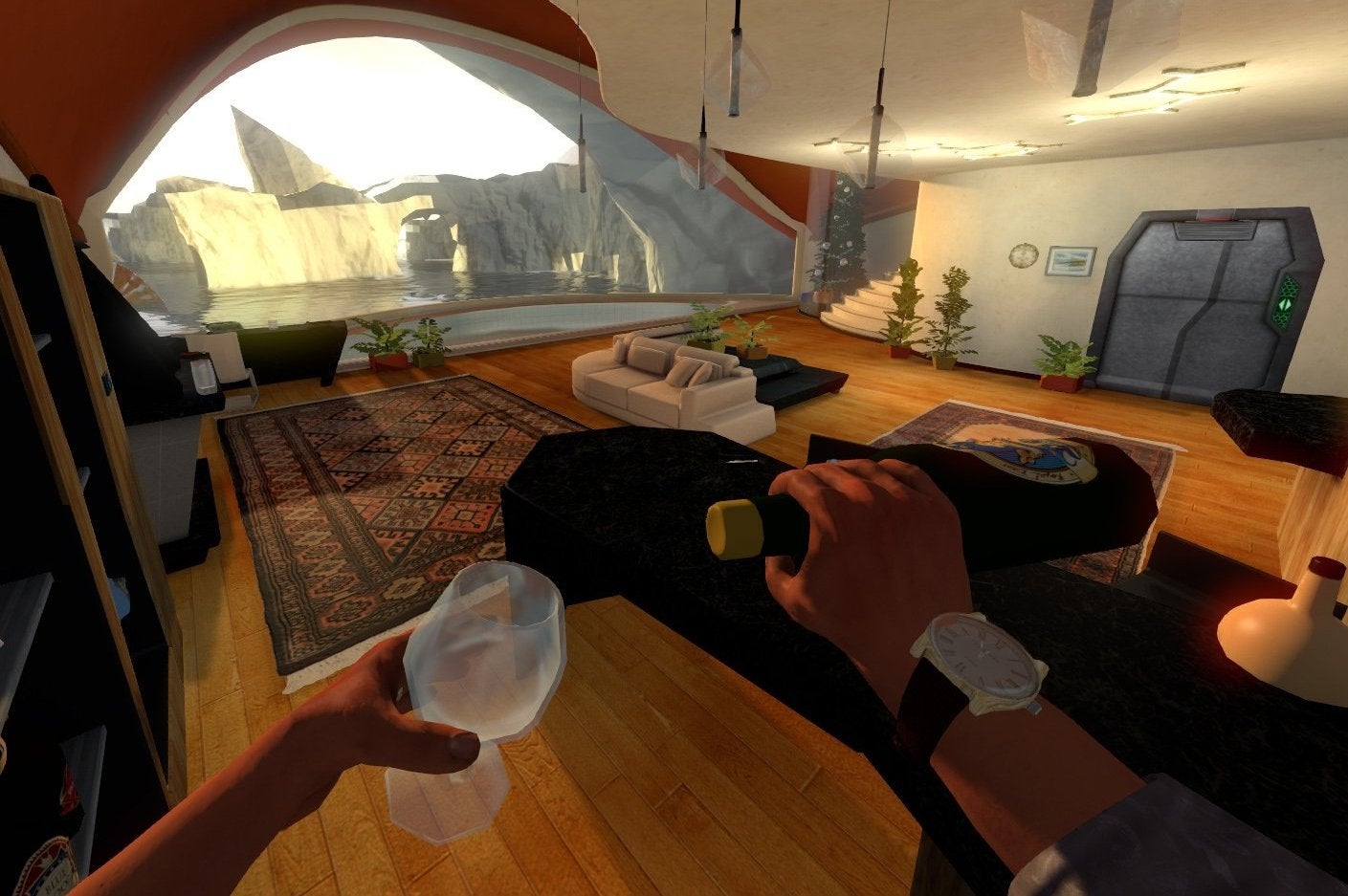 Loading Human, an ambitious sci-fi adventure designed specifically for VR, has surpassed its $30K Kickstarter goal with eight days to go.
The high concept Unreal Engine 4-powered game is described by developer Untold Games as "Eternal Sunshine of the Spotless Mind meets Monkey Island in Virtual Reality." I'd wager there's a bit of Gone Home in there too as you assume the role of an astronaut named Prometheus who hops around various points of his life non-chronologically in an effort to save his father. The developer likened its storytelling to Quantum Leap, though David Cage's recent opus Beyond: Two Souls might be a closer comparison given the medium. And while there's no Dean Stockwell dispelling wisdom at every turn, Prometheus will offer his thoughts on the objects and situations you encounter.
Untold Games described Loading Human as an evolution of the oldschool point-and-click adventure. In those games you'd select verbs to interact with the world and solve puzzles, then the protagonist would reply to said commands. Only in Loading Human, rather than tell a character what to do you'll actually perform the actions yourself. To add an extra level of immersion, Loading Human is being developed exclusively for motion controllers such as the Sixense STEM, Razer Hydra, or the YEI Technology PRIOVR to simulate the player's hand movements. A VR headset like Oculus Rift isn't required, but the developer highly recommends it.
Loading Human is the brainchild of actor, director and writer Flavio Parenti, who worked alongside Woody Allen in To Rome With Love and Peter Greenaway in Goltzius and the Pelican Company. He noted that Loading Human will be a three part saga and this Kickstarter campaign will fund the first chapter, which is expected to last around three to four hours and will be set among such locations as a research facility in the North Pole, a spaceship, an underwater lab and a greenhouse.
Pledges of $25 will guarantee backers a digital copy of Loading Human's debut episode on PC or Mac upon its estimated Q1 2015 release. Spend an extra $10 and get it two weeks before the public in addition to a digital soundtrack.
As far as stretch goals are concerned, the developer would like $65K to add localised voice acting for Spanish, French, German and Russian, while $100K will grant multiple puzzle solutions, and $115K will finance motion capture for the NPCs.
So far Loading Human has acquired $32,977 and its Kickstarter campaign runs until 5th June.