Video: Why you really should be playing as a monster in Evolve
Xbox One exclusive open beta kicks off on 15 January.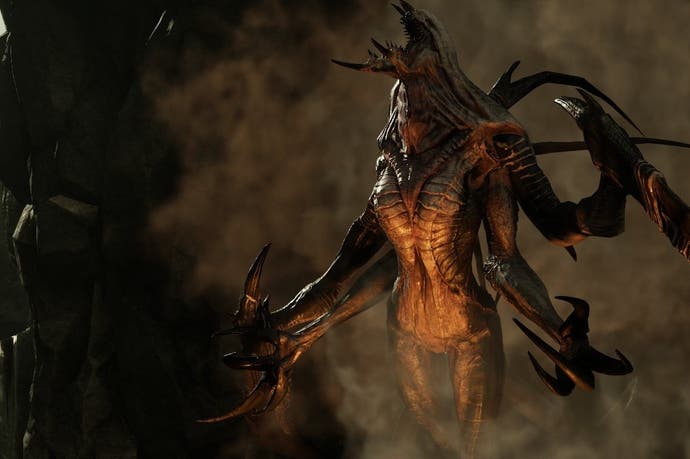 The third of Evolve's monsters has now been unveiled; the Wraith is a small and agile beast that excels in deception and dealing large amounts of damage in close quarters combat. Essentially, she's the assassin to the Goliath's warrior and the Kraken's mage. Clever girl. She's also an ideal choice of monster for Evolve beginners, so put down that assault rifle and consider forsaking your friends and just focusing on being the best gosh darn bad guy you can be. If that hasn't filled your boots, check back tomorrow for everything you need to know about Evolve's Evacuation campaign mode.
2K and Turtle Rock have also announced that the open beta for the game will run from January 15-19, exclusively on Xbox One. The beta will grant players access to the game's Hunt mode, allowing them to unlock new Monsters and Hunters as they play, and unlocks will then carry over to the final retail version of the game. From January 17, the beta will also offer access to Evacuation, Evolve's five mission campaign that "combines the full array of maps and modes into a unique and highly replayable experience."