Video: Watch us play Duke Nukem 3D Megaton Edition live from 5pm
Come get some free EU copies, if you're lucky.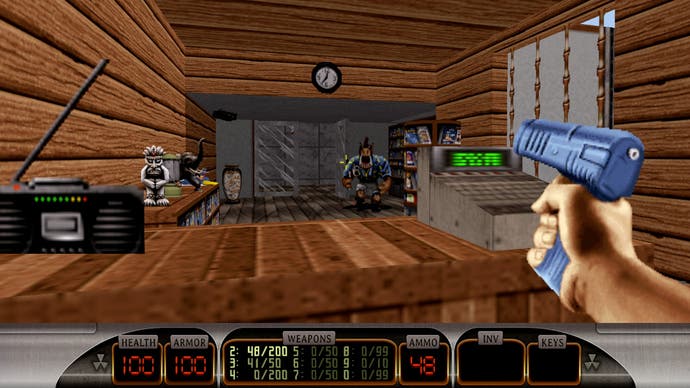 Ah, 1996. The year of Jerry Maguire, the Spice Girls and Duke Nukem 3D. And while we won't judge you if you decide to stick on 'Wannabe' and dance around your room whilst bellowing "Show me the money!" into your Nokia 8110, a better way to step back in time 19 years this evening would be to tune in to our livestream from 5pm GMT and watch Ian get down and dirty with Duke Nukem 3D: Megaton Edition on PS3.
This collection, new to consoles and available via PS Plus from tomorrow, includes Duke Nukem 3D and three expansion packs; Life's a Beach, Nuclear Winter, and Duke It Out in D.C.
Ian will have 10 EU copies to give away during the stream too, if you're interested.