Video: Let's Replay Yoshi's Island while doing a Mick Hucknall quiz
Plus: My Drugs Shame by Oli Welsh.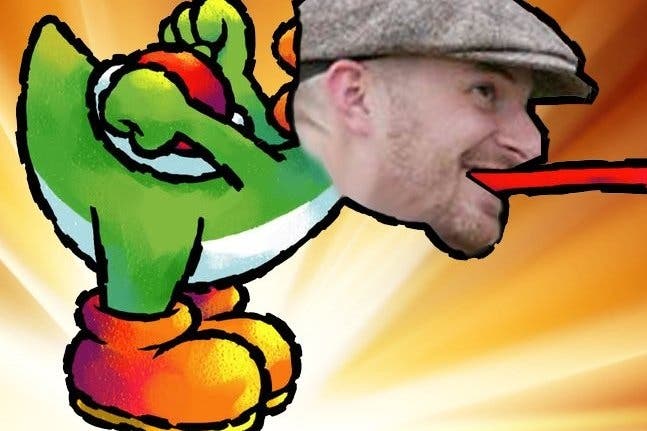 How many times have you woken up and thought, "What I really want to do today is watch a video where Eurogamer deputy editor Oli Welsh play Yoshi's Island while wearing a Pikmin hat and discussing the back catalogue of mediocre nineties white soul band Simply Red"?
Well, that day has finally come. Here Oli plays a selection of levels from what is arguably one of Nintendo's finest ever platformers, while debating the merits of the Stars album versus Holding Back the Years.
Plus, he reveals the truth about his drug-fuelled past, with particular reference to "squidgy black".