Valve's VR headset is real - here's our first look at Valve Index
"Upgrade your Experience. May 2019".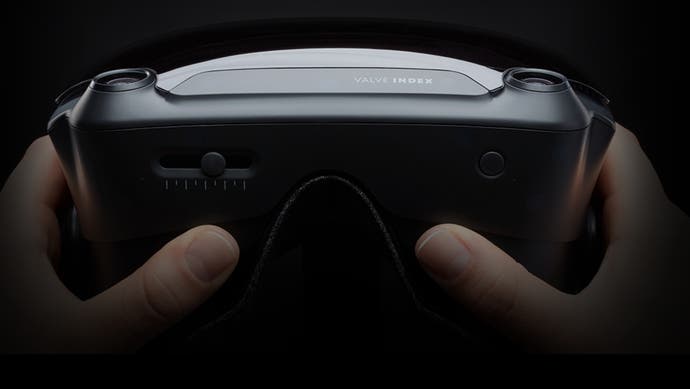 Valve has teased the announcement of Valve Index, seemingly its new VR headset.
There's not much to go on: just a single image and a pretty empty website (thanks, Ars Technica). Early reporting suggests the website initially included a date - May 2019 - but the image is now blank (at least, it is for me here in the UK). That said, a dig in the source code, however, reveals the website meta description tag still says: "Upgrade your Experience. May 2019".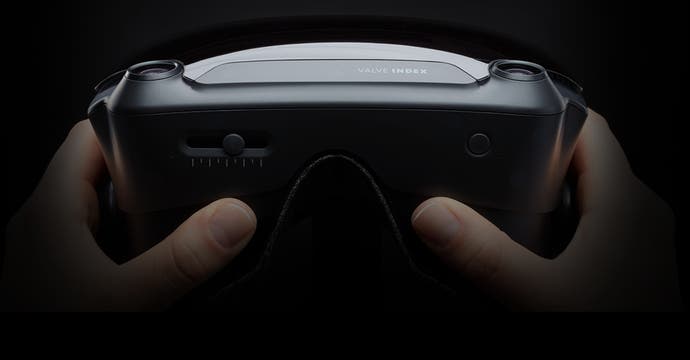 The hardware matches the leaked images of an alleged Valve VR prototype headset that first appeared online last November (although the clock on the desktop computer in the background revealed the photos had been taken much earlier in July 2018). The images were completely unverified, but given their complexity, the number of units shown, and the authentic-looking Valve logo printed on the circuit boards, we said at the time that if they were not genuine headsets, they were incredibly detailed fakes.
Though Valve has talked openly of the VR games it currently has in development, there was no official word that the developer is going alone in regards to hardware. As yet, here's still no word on the SteamVR Knuckles controllers, nor the Half-Life VR game that was teased.