Unsettling RPG World of Horror slithers onto Steam next month
1-bit and you're dead.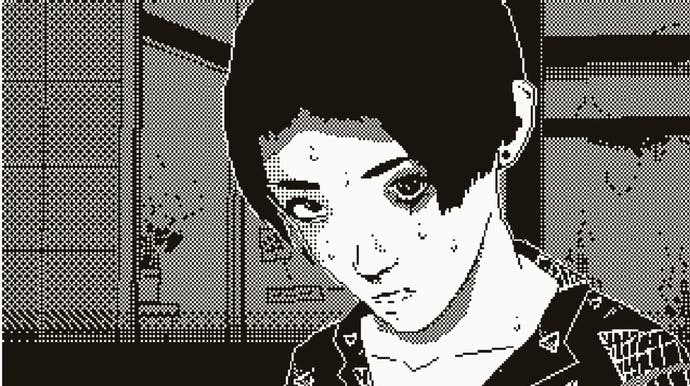 Here's something that looks like it crawled out of my first PC's recycle bin: a 1-bit style RPG called World of Horror, and it's launching in Early Access on Steam this February.
Described by Polish developer Pawel Kozminski as "cosmic horror", the game is set in a small Japanese seaside town where, as ever, things are starting to go wrong. "The population's sanity is dwindling and otherworldly, grotesque creatures terrorize those who call the place home," says the Steam description. Players will have to use turn-based combat, solve puzzles and make the right decisions in order to "confront the terror reigning over the apocalypse".
More worryingly, rather than relying on jumpscares, World of Horror focuses on building a slow sense of dread - which as anyone who's watched Blair Witch will know, is about ten times worse. Check the trailer for evidence.
Perhaps unsurprisingly, the influences behind the game are Lovecraft and manga artist Junji Ito, best known for his utterly terrifying horror drawings. Using a 1-bit art style definitely makes it feel spooky in a slightly Creepypasta way. Obra Dinn, but make it horror.
Five playable characters and storylines will be available when it arrives in Early Access on 20th February, but more are planned for the full PC launch later this year - along with Switch and PlayStation 4 releases. And there's already a demo to try on Itch - if you dare.