Unreal developer Epic Games sues smart glasses maker Nreal
Iris my case.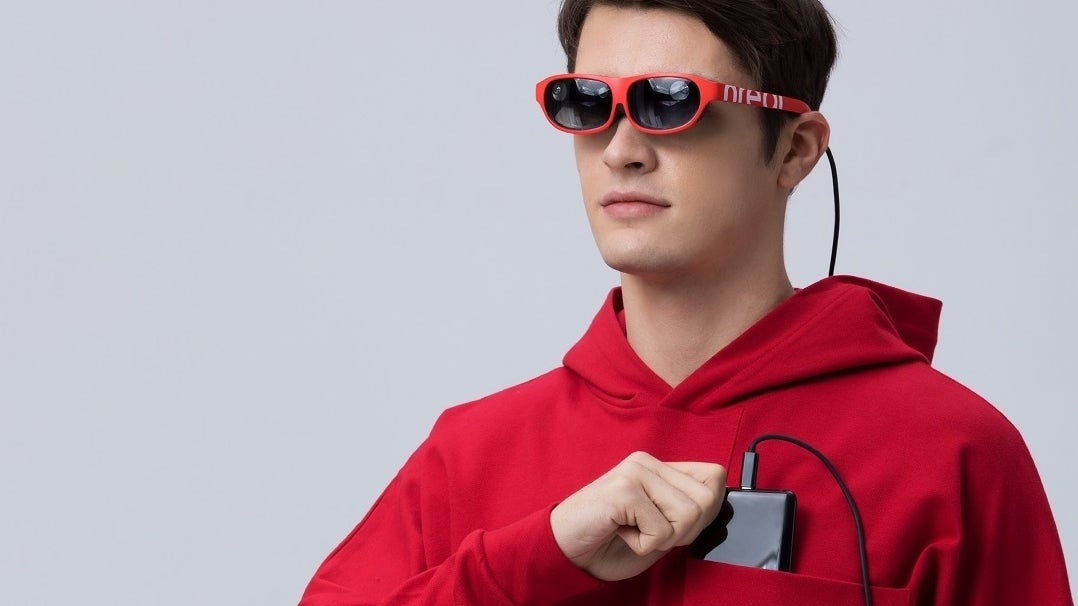 Chinese augmented reality headset company Nreal is being sued by Epic Games, developer of Fortnite and Unreal Engine.
If you hadn't guessed already, the squabble is over the name Nreal, which Epic Games argues is deliberately similar to its own Unreal (thanks, The Verge).
The two companies have been warring over the name for years, though this latest legal challenge from Epic appears to have been sparked by an Nreal boast it had "big news" - seemingly, that its Nreal smartglasses were being prepped for US launch later this year. I guess that's one way of throwing shades.
The smart specs, pictured below, are already available in South Korea. They can pair to a smartphone, and display apps and games overlaid on your surroundings.
To date, Epic does not have any augmented reality hardware of its own, though Nreal's glasses support Unreal Engine applications and Epic has said it wants to leverage its widely-used engine when building its "virtual metaverse".
"Nreal is an innovative and growing startup that is setting a new standard for augmented reality," an Nreal spokesperson told Eurogamer. "Recognised as a ground-breaking company among both consumers and developers, Nreal has developed a reputation as the leading hardware manufacturer of mixed reality and augmented reality glasses currently sold in Asia and Europe. We're aware of the litigation that has been filed by Epic. We respect intellectual property rights, but we believe that this lawsuit lacks merit and plan to defend vigorously against the claims brought by Epic."
Epic, of course, is no stranger to the courtroom. The past weeks have seen Apple and Epic clash over the cut of app store profits taken by the iPhone manufacturer, and also whether pictures of Epic's banana are fit for public consumption.