Ultra-rare Sony PlayStation SNES console spotted, pictured
UPDATE: Now there's a video.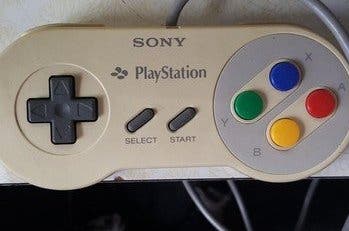 UPDATE 8.12pm: The person claiming to have found a prototype Sony PlayStation SNES has uploaded a short video to YouTube showcasing the console. It's below.
Dan Diebold claims to have discovered the console in a box of items received from a friend of his father, who used to work at Nintendo.
UPDATE 6.20pm: Good news - claims that today's find of a PlayStation SNES console were faked have now been cleared up and proven incorrect.
French site Pxlbbq has clarified, and modder Vadu Amka agreed, that suspicion the console was a fake was simply a joke between the two after neither could believe how rare the find was - one that some mistook for an actual admission due to patchy Google translation.
"Google Translate isn't perfect. But the media give [sic] me to smile... :)", Amka told Eurogamer.
UPDATE 4.45pm: A French modder has now claimed to have made the Sony PlayStation SNES model shown today himself, rather than it being a legitimate early version of the rare Sony-Nintendo hybrid.
Writing on Twitter, user Vadu Amka said that he was owning up to creating the unit himself after the guesswork of Belgian site Pxlbbq.
ORIGINAL STORY 11.10am: A prototype Sony PlayStation SNES - an ultra-rare piece of gaming history - has been discovered and photographed.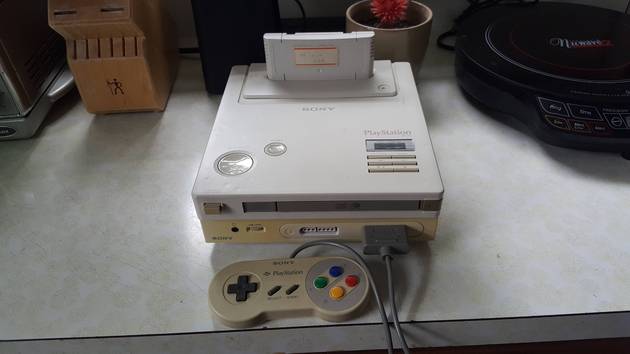 The console, never released to the public, only exists in early prototype form.
Only a couple of hundred were known to be manufactured, the result of early plans for Nintendo and Sony to team-up on a version of the Super Nintendo Entertainment system with a CD-ROM drive.
But the plans fell through - famously, Nintendo opted to partner with Philips instead. And while that deal faltered, Sony continued with the development of its CD-compatible PlayStation as a separate device.
The photographs below show the console prototype with its CD-ROM drive, plus ports for both SNES cartridges and controllers.
Each pad is labelled with the Sony PlayStation branding on the front, but with a Nintendo Super Famicom Controller logo on the back.
The images appeared on Reddit yesterday (thanks, Nintendo Life). The user claimed that the console was discovered in a box of items received from a friend of his father who used to work at Nintendo around the time that the Nintendo-Sony deal was being discussed.
Here it is, in all its yellowing glory: