Ultra-rare recalled NES game being sold for $40k on eBay
Just two sealed copies exist.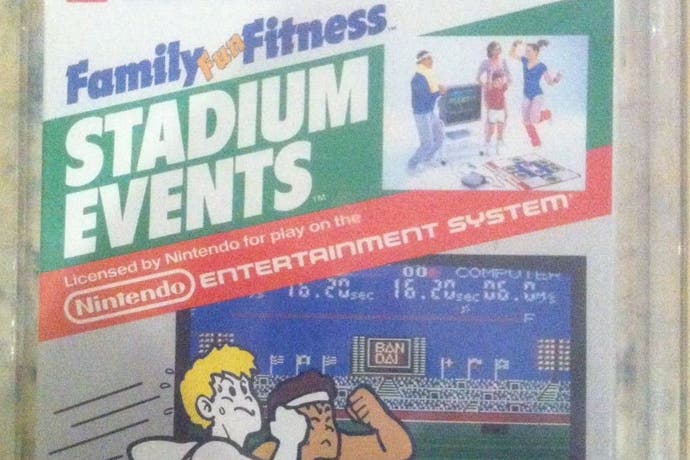 A factory-sealed copy of ultra-rare 1987 NES game Stadium Events is currently on eBay for $40,000 (£26k).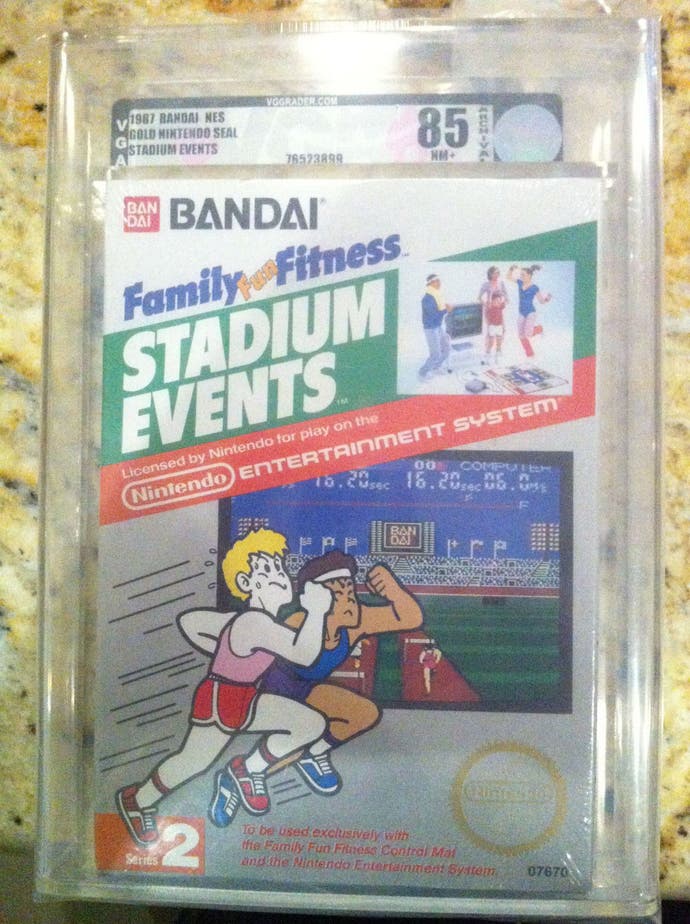 The title is considered to be the rarest officially-released game for the console due to it being recalled mere days after its initial 1987 launch.
Stadium Events was released by Bandai as a test title for its Family Fun Fitness Control Mat - an early version of the technology now found in Dance Dance Revolution floor pads.
But Nintendo bought the technology for itself, just as Stadium Events was being released. The company ordered an immediate return of existing copies so the game could be rebranded with Nintendo's updated version of the controller mat, now named as the NES Power Pad.
2000 copies of the game were produced before the change occurred, although only 200 made it onto store shelves.
Of those 200, only a handful were actually sold and made it into circulation. Of that handful, only two copies are known to still be in their original boxes. This is one of those two.
The seller explains that he previously worked at Nintendo and has owned his copy since the early 1990s.
"This listing is for a complete, excellent+/near mint, sealed copy of the game and the one of few to ever be sent to the Video Game Authority in Roswell, Georgia for official grading, verification and authentication," the seller explained.
"Once the game arrived safely, the professionals at VGA gently cleaned the item, verified it, graded it and sealed it in a professional quality acrylic case where it will remain for the rest of its life."
Bidding on the item originally began at $5000. The sale is due to conclude in just under a week's time.