UK iPhone 5 prices start at £529
Apple unlocks costs of new handset.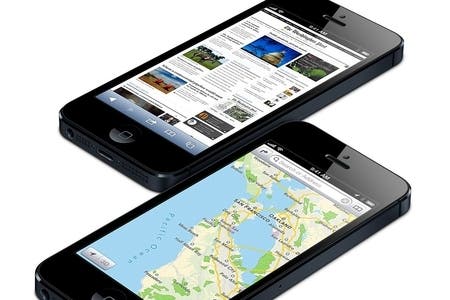 The cheapest UK price for an unlocked iPhone 5 will be £529, Apple has announced.
That cost relates to the basic 16GB model. Larger sizes will naturally cost more.
iPhone 5's 32GB model will set you back £599, while the 64GB model is a whopping £699.
UK phone networks O2, Vodafone and Three will all offer the phone without a monthly contract.
Apple revealed the iPhone 5 during a conference last night. The new model includes a larger 4-inch Retina display, longer battery life and Apple's A6 chip, capable of running "console-quality games".
Online pre-orders will begin from tomorrow - 14th September - or you'll be able to pick one up in person from 8am on 21st September. Bring your credit card!