UK government makes gigabit-capable internet connections mandatory in new England homes
New rules also aim to help broadband providers bypass unresponsive landlords.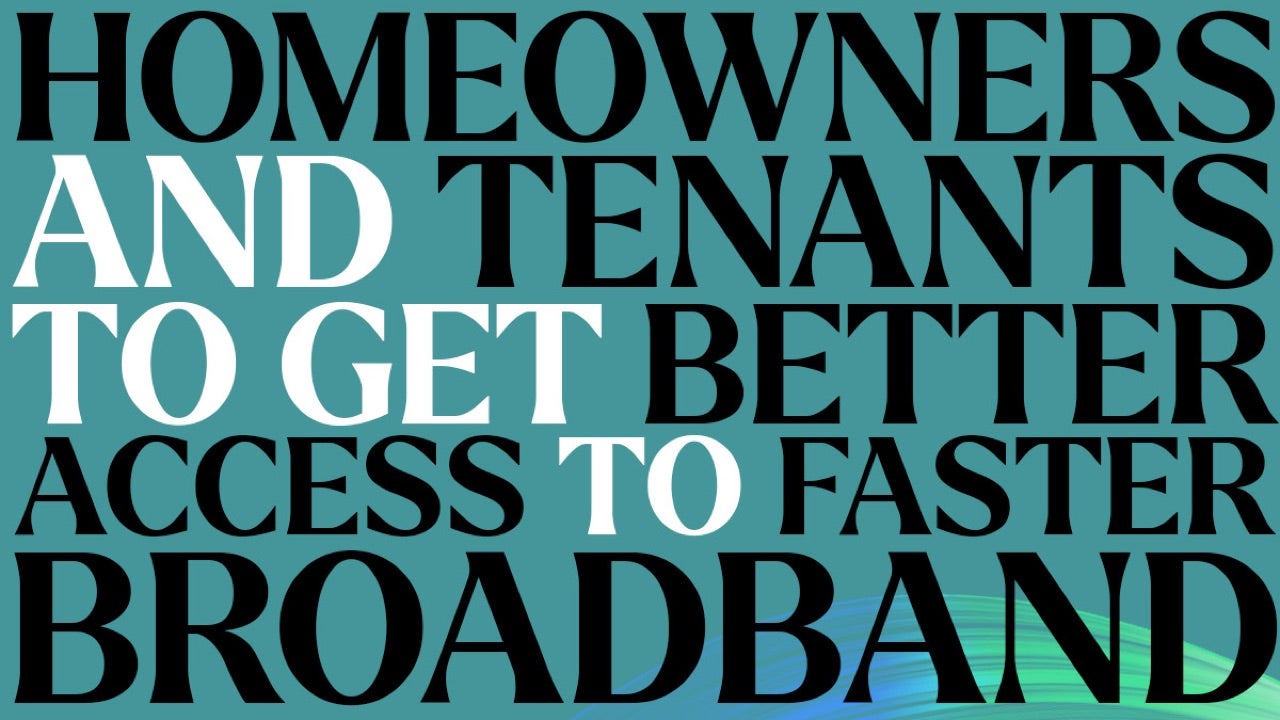 The UK government has passed a law mandating new homes in England must be built with "lightning-fast" gigabit-capable broadband connections.
Gigabit broadband - that is, broadband capable of download speeds of at least 1 gigabit-per-second - is currently available in over 72% of the UK, according to the government's figures. However, a new law, in effect since December, aims to increases that percentage further by making it a legal requirement that new homes are fitted with infrastructure and connections capable of delivering gigabit broadband.
"The updated regulations mean that more people moving into new homes will have a gigabit-capable broadband connection ready when construction is completed," the government explained, "avoiding the need for costly and disruptive installation work after the home is built and enabling residents to arrange the best possible internet service at the point they move in."
The caveat is that connection costs will be capped at £2,000 per home for property developers. In cases where a gigabit-capable connection cannot be secured within that cap, developers must install the next fastest connection available. However, even in these instances, new builds must be fitted with gigabit-ready infrastructure, including ducts, chambers, and termination points. The government estimates that over 98% of premises will fall within the cap.
A second new law implemented alongside the first, which also applies to Wales, aims to make it easier for broadband providers to bypass unresponsive landlords and gain access to blocks of flats and apartments when faster connections are requested by residents.
Previously, broadband providers needed a landlord's permission to enter a building or access shared land in order to install a faster connection, with the government claiming around 40% of requests received no response. The new law, however, creates "a new route through the courts" that operators can use to gain access to premises, with the rule coming into effect 35 days after a first request to a landlord.
"Nothing should stop people from seizing the benefits of better broadband, whether it is an unresponsive landlord or a property developer's failure to act," digital infrastructure minister Julia Lopez said of the new legal requirements. "Thanks to our new laws, millions of renters will no longer be prevented from getting a broadband upgrade due to the silence of their landlord, and those moving into newly built homes can be confident they'll have access to the fastest speeds available from the day they move in."