Watch Dogs is Ubisoft's last mature game for Wii U
"They are very interested in Just Dance."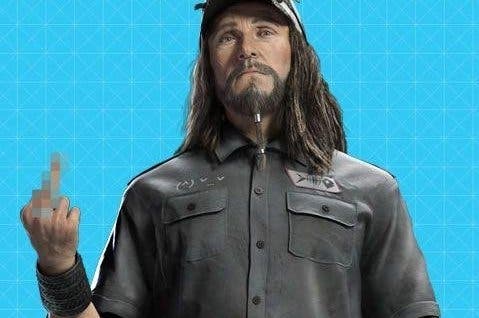 Watch Dogs will be Ubisoft's final mature Wii U game for the foreseeable future, company boss Yves Guillemot has said.
As Wii U continues to struggle in the sales department, the upcoming Wii U port still lacks a firm release date, months after Watch Dogs arrived for other platforms. And, when it does finally arrive, it will herald the end of Ubisoft's ambitions to release mature-rated games on the platform.
"[Watch Dogs] is coming to Wii U... It will be the only mature game we publish on it," Guillemot told Game Informer. "What we see is that Nintendo customers don't buy Assassin's Creed. Last year, we sold in very small numbers.
"They are very interested in Just Dance, very interested by other kinds of games. So what we are trying to do is to focus more on the types of games they are interested in."
Ubisoft has arguably been Nintendo's strongest third-party ally during this console generation.
The publisher has worked on a number of mature-rated titles for Wii U since the console's launch in November 2012, including Assassin's Creed 3, Assassin's Creed 4: Black Flag, Splinter Cell: Blacklist and the exclusive ZombiU.
Ubisoft has also supported Wii U with a multitude of family-friendly games, including four iterations of its Just Dance series, Rabbids Land, Your Shape, Marvel Avengers: Battle for Earth and the excellent Rayman Legends.
But Wii U software sales only accounted for three per cent of Ubisoft's total for the last financial year - down from four per cent the year before.
Apart from Watch Dogs, Ubisoft's only other upcoming Wii U title is Just Dance 2014, which will launch in October. No 2015 titles for Wii U have yet been announced.