Ubisoft Paris unions call for strike on Friday
In response to growing discontent at management and "absurdity" of development conditions.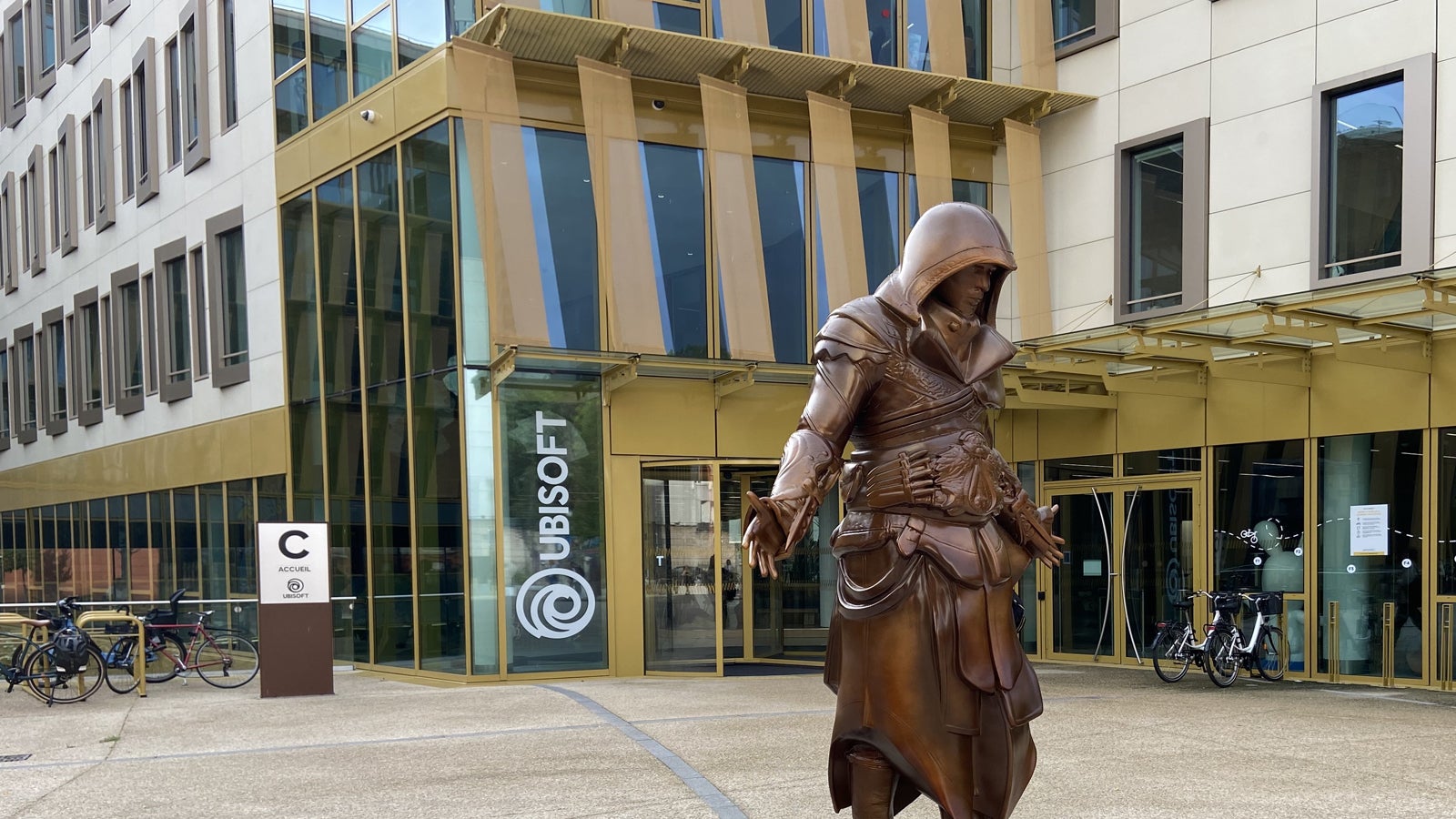 French unions representing Ubisoft Paris staff are pushing ahead with plans for an employee walkout, with a date of this Friday, 27th January now set.
The call to strike comes in response to ongoing discontent at the publisher, inflamed this month by comments from Ubisoft's CEO Yves Guillemot following a round of troubling financial results.
Two unions, the video game workers' union (STJV) and digital technology union Solidaires Informatique, have now called on employees at Ubisoft's Parisian headquarters to strike this week, French newspaper Libération reported today.
A joint statement issued by the unions takes aim at Ubisoft's management for continuing to "question the work carried out" by employees "without ever considering the possibility of its own failures and blindess".
Earlier this month, Ubisoft axed a fresh round of projects in the wake of several high-profile games failing to find an audience last year, including Just Dance 2023 and Mario & Rabbids Sparks of Hope.
Guillemot later apologised for telling employees the "ball is in your court to deliver" Ubisoft's forthcoming line-up "on time and at the expected level of quality" to help turn the company around.
Staff reacted to these comments with calls for better pay and a four day working week.
The unions' statement also criticises the more general development processes behind video games which often involve long hours and tight deadlines - or, as the unions put it: "the absurdity of the conditions of production of the games and the way in which our colleagues and our comrades are treated as weights and burdens that should be got rid of".
Word of a strike at Ubisoft headquarters in Paris - the company's home - marks a fresh kind of escalation as discontent at its leadership continues.
Eurogamer has contacted Ubisoft for comment.