Two Worlds 2 dev announces survival horror Sacrilegium
"Photos look like charcoal drawings compared to the game."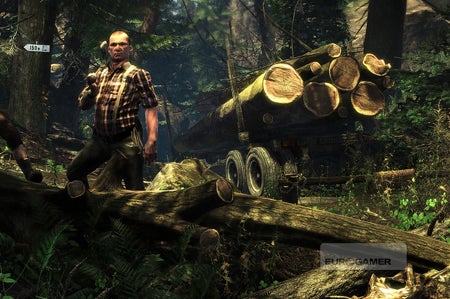 Two Worlds developer Reality Pump Studios has announced Sacrilegium, a new survival horror game with "modern" vampires.
Sacrilegium's story centres around Alex, a 20 year old Californian college student. She gets embroiled in a globe-trotting fight against the Moroi, a modern breed of vampire that don't sparkle in the sunlight.
Sacrilegium will utilise the new GRACE 2 engine, a successor to the technology used in Two Worlds 2. Reality Pump promises "hours of cinematic horror" acted out by a team of "top-level stage professionals".
The game's PC version will support Reality Pump's own 3D Eye-Tracking technology, which can shift the game's viewpoint by tracking the movement of your head.
"It pleased us that we succeeded to develop the GRACE 2 engine in a way, that enables us to present models and landscapes that make photos look like charcoal drawings compared to the game," said Reality Pump boss Miroslaw Dymek.
"After all the years that we 've dealt with the appearance of medieval stories, it was time to pool the experience acquired and integrate that into a modern action adventure. We've definitely achieved that with 'Sacrilegium'."
First screenshots lie below.