Total Recall MMO announced
Get your ass to Mars.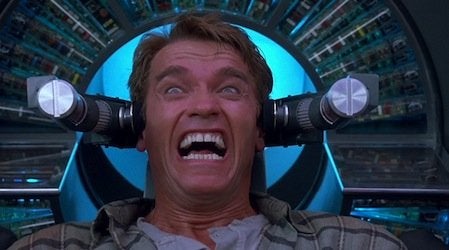 An MMO based on Sony Pictures' forthcoming remake of 1990 sci-fi classic Total Recall is on its way to browsers.
Currently in the works at Chinese studio ZQGame with SEE Games on publisher duties, it'll be a free-to-play title boasting a hybrid of features from traditional MMOs and social games, such as PVP and PVE play and a collaborative "memory quest" system.
It's being built on a specially designed engine that's apparently capable of managing a large scale 3D MMO within a browser platform.
"Total Recall is an international phenomenon; we know this well-known property will make a great 3D browser based game," commented Sony Pictures exec Mark Caplan.
"With SEE Games and ZQGame's expertise, Total Recall will offer fans of the franchise and gamers alike an engaging and authentic experience - one that will deliver everything that the fans expect and will dovetail perfectly with the upcoming film."
No release date has been announced but the movie, directed by Live Free or Die Hard shot-caller Len Wiseman and starring Colin Farrell in Arnie's lead role, is due in cinemas in August 2012.