Top Fortnite streamer Ninja ditches Twitch for Mixer in Microsoft exclusivity deal
"It's the same me, just a different platform".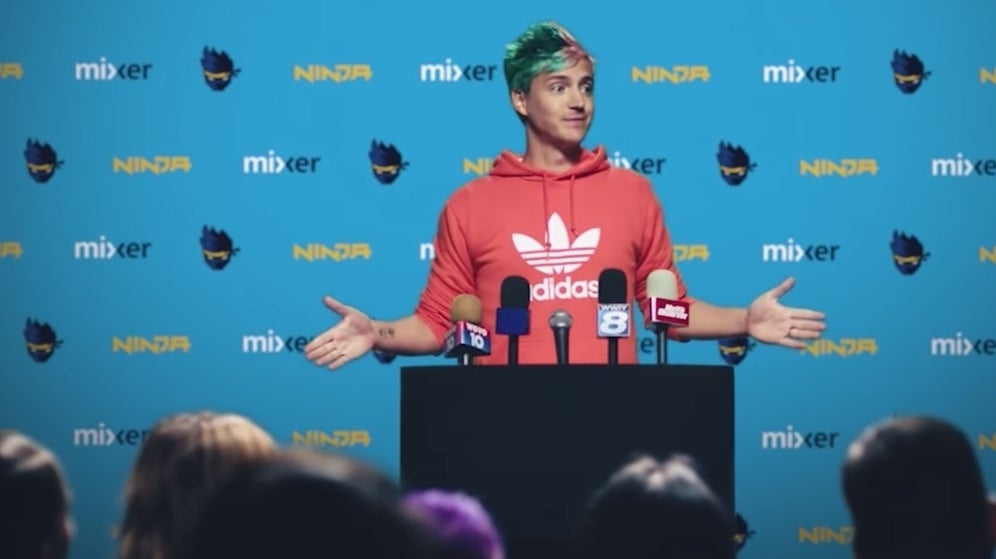 Tyler "Ninja" Blevins, one of the biggest and best-known Fortnite Twitch streamers in the world, has announced that he's leaving the streaming platform, having signed a deal with Microsoft to broadcast exclusively on its competing Mixer service.
Blevins, a former Halo pro player, has amassed over 14 million followers on Twitch (with many more on YouTube and other social media services), and Microsoft will clearly be hoping that a good chunk of them make the jump to Mixer - which has struggled to compete against the likes of Twitch and YouTube - along with the star.
"I know this may come as a shock to many of you," Blevins told fans via a mock press conference video posted to YouTube, "but, as of today, I will be streaming exclusively on Mixer."
"It's the same me, just a different platform", he added.
The 28-year-old, who was revealed to earn around $500,000 USD a month last year, kicks off his Mixer programming from Lollapalooza tomorrow, 2nd August, and will also be attending game events in what appears to be something of a brand ambassador role for Microsoft's streaming service. No other specifics of the deal have yet been divulged.
Anyone interested in checking out Blevins' Mixer streams, can subscribe to his channel for free for a limited time.