Tomb Raider 2013 free to keep forever as part of Stay Home and Play campaign
Nice one, Square Enix.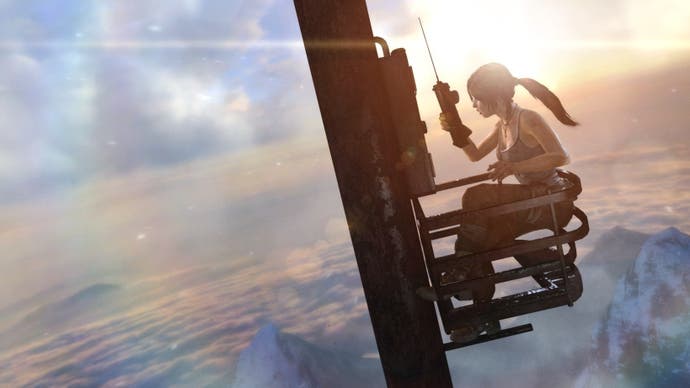 Square Enix is making Tomb Raider 2013 free to keep forever on Steam as part of a Stay Home and Play campaign.
Following reports young people in many countries are being complacent about health warnings, the World Health Organisation has warned young people are not immune to the disease, and must avoid socialising and communicating it to older, more vulnerable people.
Yesterday, Square Enix announced it released both Tomb Raider 2013 and Lara Croft and the Temple of Osiris for free on Steam from now until 7am UK time on Tuesday, 24th March. If you download the games within this window, they're yours to keep forever.
"We're warmed by stories of communities banding together to support those in need during uncertain times, and by honoring directives intended to protect the most vulnerable among us," Square Enix said in a blog post.
"Gamers are part of a global community. We regularly rally together online to return balance to fantasy kingdoms, recruit crew to save the universe from sci-fi threats, and indulge in healthy competition through high-octane action games. For others, shifting to both online work and play is unfamiliar territory."
Watch on YouTube
Here's the blurb on Tomb Raider 2013:
"If you're in the mood for a grand single-player adventure, the 2013 Tomb Raider reboot offers an opportunity to experience the origin story that transformed Lara Croft from a young academic to a hardened survivor."
And the blurb on Lara Croft and the Temple of Osiris:
"If you want to stay social, Lara Croft and the Temple of Osiris is a great co-op option. Up to four players can drop-in/drop-out and fight their way through the tombs of Egypt, facing gods and monsters along the way. With both local and online play, Lara Croft and the Temple of Osiris is a chance to revisit couch-co-op with housemates or catch up with friends and family in other parts of the world."
Tomb Raider isn't the only game free to keep on Steam right now as part of coronavirus-related efforts. Headsnatchers, Deiland and Drawful 2 are free. Elsewhere, Stanley Parable and Watch Dogs are free on the Epic Game Store, and GOG has a number of DRM-free games to download for free as part of a similar stay at home campaign.