This year's Game Awards dated, and it's a wee bit later than usual
I'm Keighley excited.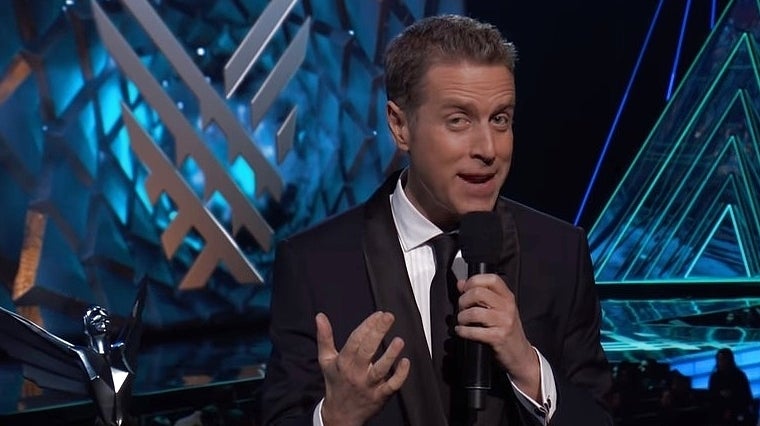 The Game Awards, hosted and organised by Geoff Keighley, has steadily become a fixture on the annual gaming calendar. This year will be its fifth and will air a few days later than usual, on Thursday, 12th December. It's usually a late night in the UK, what with the US time difference.
Keighley hasn't said what will be there but expect some genuine exclusives - he has a knack for securing them and the wind in his sails. Last year, Keighley managed to convince Sony, Microsoft and Nintendo - Shawn Layden, Phil Spencer and Reggie Fils-Aime, respectively - to get on stage in a show of solidarity for gaming together. It was a remarkable and welcome sight.
EA also used the stage to tease Dragon Age 4, and I squealed with excitement. It's still my desktop image, that one of the elf and the shadowy wolf. I wonder if we'll see more this year...
Keighley shared a short statement on Twitter, saying, "This year's show will celebrate the act of creation, as I turn the stage over to a group of visionary teams selected to share their new projects with you."
We'll cover The Game Awards, as always, so you needn't stay up if you don't want to. But it's basically Christmas at that point so why not? Have an Eggnog.