This is what Battlefield 4 Naval Strike gameplay looks like
Out 25th March for Premium members.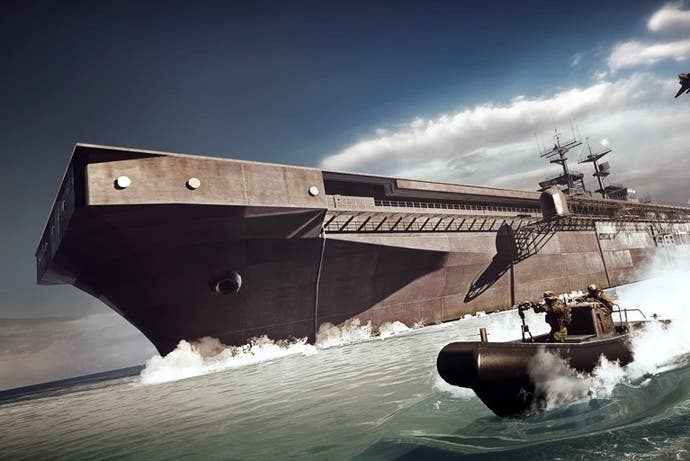 DICE has released a gameplay video of Battlefield 4 expansion Naval Strike.
The video, below, shows off the sea-to-sea warfare Naval Strike contains, as well as the new amphibious hovercraft vehicle and the four new maps all set in the South China Sea.
We also have release dates: 25th March for Battlefield Premium members and 8th April for everyone else.
Naval Strike includes the Carrier Assault game mode, a re-imagining of the Titan mode from Battlefield 2142.